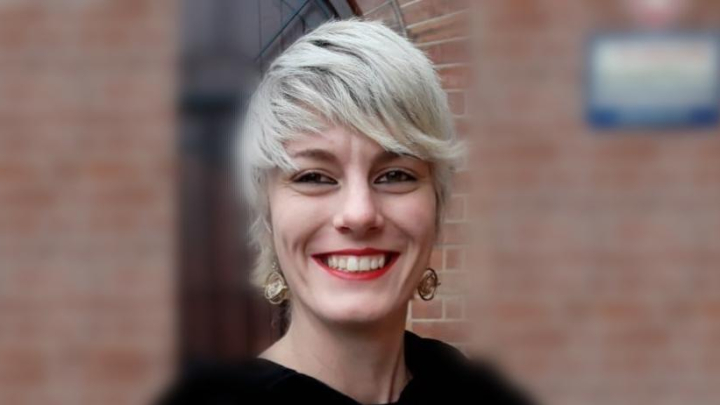 Lesson Fees
Promotions Available
Free 15 minute trial lessons
Book 10+ lessons for 10% off
Subscriptions discounted up to 13% off
About
Sonnie graduated from the University of Pretoria with a Bachelor degree of Music, specializing in music education, music therapy and singing. She received this degree with distinction and academic honors in 2015. In the same year she started her Master's of Musicology degree and received a bursary to study music education in Finland for six months. During this time she specialized in music education, music therapy and indigenous music. In 2016 she was part of a team that compiled music textbooks for the South African CAPS (Curriculum Assessment Policy Statements)  for grades 10-12.
Throughout her career she has performed as a soloist at various events and in 2017 she was part of the opera La Traviata. In 2019 she was the alto soloist for Handel's Messiah a concert presented by the Pietermaritzburg Amateurs Music Society. Sonnie has been a voice teacher for the past 10 years. She specializes in classical and pop singing as well as in musical theater, piano technique and choral conducting. During her studies she attended choral conducting master classes with Michael Barrett, Cameron Labarr and Rita Varonen, she has also worked alongside conductors such as Charlotte Botha and Tobias Stuckelberger. She spent 2018 as the new boy conductor and singing teacher at the internationally renowned Drakensberg Boys Choir School.
It is the supreme art of the teacher to awaken joy in creative expression and knowledge. - Albert Einstein
Sonnie is a firm believer that the most important thing about taking lessons is having fun and enjoying what you do whilst learning in the process. Her personal philosophy is that everyone can sing and create music and, in her years of teaching, has not been proven wrong. She has had more than a 100 students, many of which have entered external exams presented by The Associated Board of the Royals Schools of Music (ABRSM), Trinity College London (TCL), Rock Schools and Trinity Rock and Pop. Most of the students achieved an 80-90% aggregate for these exams.
Sonnie was trained in the Italian teaching method for classical voice lessons, however, she is also familiar with the French and German schools. Her approach is to focus on vocal health, which involves proper breathing techniques, posture, tone production, tone projection, interpretation of the music, performance etiquette and music literacy. In both piano and vocal lessons she aims for an all-round education so  that students are able to read, write and interpret music. The most important aspect in her teaching is style is for the student, regardless of age, to enjoy what they do and to express themselves while they learn.
---
Reviews from Group Classes
⭐⭐⭐⭐⭐
Summer Stomp Class
kylee on June 2, 2021

amazing so much fun
---
⭐⭐⭐⭐½
Summer Stomp Class
Arista
on July 28, 2021
So much fun for the little ones- we all loved it!! Thanks Sonnie.
---
⭐⭐⭐⭐⭐
Rhythm Jam for Kids
Arista .
on July 28, 2021
It was so much fun and Sonnie is really cool! ?
---
⭐⭐⭐⭐⭐
Summer Stomp Class
Arista
on July 28, 2021
So cute! Loved the total interaction. Really novel idea.
Master of Music in Musicology - University of Pretoria, South Africa Bachelor of Music with distinction specializing in Classical Voice, Music Education and Music therapy - University of Pretoria,South Africa Music education course - University of Jyvaskyla, Finland South African Society of Music Teachers (SASMT) South African Society for Research in Music
Reviews of lessons with Sonnie Sitz