Choral Arranging, Classical Composition, Classical Orchestration, Composition,
Counterpoint, Film & TV Scoring, Jazz Arranging, Jazz Composition, MIDI Orchestration, Orchestral Arranging, Orchestration, Piano Composition, Pop Arranging, Reharmonization, Score Preparation, Sibelius, Trailer Music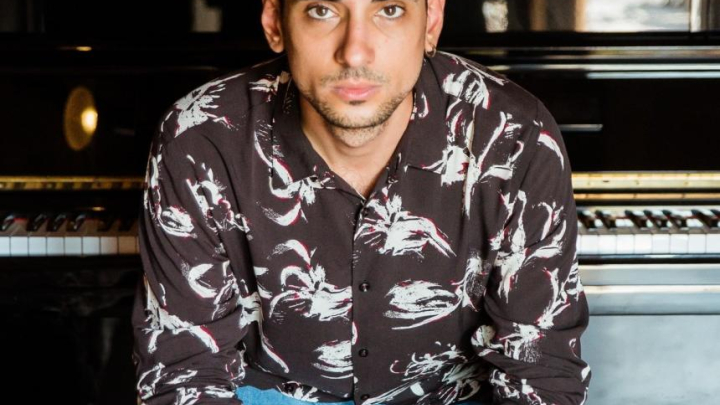 About
I was born in Rome on the 13th June of 1993. I approached piano studies at the age of eight and enters in Conservatory in 2007. I studied with illustrious Maestros as Pierluigi Camicia, Boris Berman, Gilda Buttà, Enrico Pieranunzi, Sullivan Fortner, Danilo Rea, Antonio di Pofi, Francesco Telli and Amedeo Tommasi. I graduated at the Conservatory "Santa Cecilia" in Classical Piano (maximum marks – 2015), in Jazz (cum laude, honorable mention and recommendation for publication – 2017) and in Composition (maximum marks – 2021). Moreover, I obtained the High Piano Specialization at the Chigiana Academy in Siena (2016), under the guidance of Maestro Lilya Zilberstein.
During the years, I won prestigious international competitions (International Music Competition of Salzburg, Sibiu Jazz Competition) and scholarships (Collective School of Music in New York, Miami Music Festival, Berklee College of Music in Boston).
I performed on important stages & festivals (Wiener Saal of Mozarteum in Salzburg, Teatro Ariston in Sanremo, Le Dome in Marseille, Umbria Jazz Festival, Teatro La Fenice in Venice, 67th Festival Puccini, 78th Venice International Film Festival), RAI & Real Time television programmes (Sanremo Young, Ballata per Genova, Festival di Castrocaro, Festival Show). Over time, I had the opportunity to collaborate and play with important artists of the national and international scene, such as: Sting, Chris Botti, Simon Le Bon, Europe, Ted Neeley, John Travolta, Eric Marienthal, Lloyd Spec Turner (grammy nominated and multi-platinum producer of Whitney Houston, Snoop Dogg), Andrea Griminelli, Zucchero, Fabrizio Bosso, Rosario Giuliani, Massimo Ranieri, Gino Paoli, Ron, Riccardo Cocciante, Roberto Vecchioni, Rita Pavone, Enrico Ruggeri, Raf, Umberto Tozzi and Nek.
I have a practical and academic teaching method. This will help students to have both the theoretical knowledge, which will be part of the personal background, and to put into practice the elements studied during the lessons. All of this will be done through analysis, writing and listening musical exercises, following the path step by step.