Ear Training, Improvisation, Jazz Improvisation, Jazz Voice, Music,
Music Theory, Sight Reading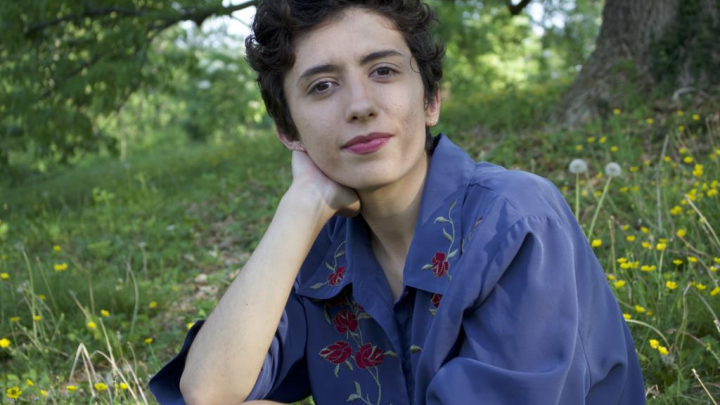 Lesson Fees
Promotions Available
Book 5+ lessons for 5% off
Book 10+ lessons for 10% off
Subscriptions discounted up to 18% off
About
Hello! I'm Stephanie (she/her), and I specialize in teaching music theory, ear-training, and jazz improvisation, including scat singing.
I have a Master's of Music from the New England Conservatory (Jazz Voice), as well as a Bachelor's from Columbia University (2019). I am an active musician and composer, as well as working actively as a music instructor in vocal performance, improvisation, music theory, sólfege, and ear-training. 
Important: my built-in calendar is subject to change; for the most up-to-date availability, check the following page: https://calendly.com/stephborgani 
Education is a core part of my work as a musician, and I have years of experience working with students of various ages and skill levels on voice/piano and teaching subjects like music theory and ear-training. Students can expect an approach that is holistic and personalized, pairing theoretical aspects with practical performance applications. Besides providing a safe space for each student to explore the music they enjoy, I also aim to give them the tools they need to engage creatively with said music through their instrument. My goal with younger learners, in particular, is to help them interact meaningfully with music in the future by giving them a foundation of basic music theory and music appreciation.
When working with more advanced students, areas of particular interest are jazz voice pedagogy and improvisation for non-jazz instrumentalists and vocalists. I work with students on developing skills such as solfége, ear-training, improvisation, music theory, and composition that will lead to one's development as an artist. I am especially committed to helping vocalists interested in Jazz-related genres to grow as multifaceted and highly capable musicians. 
Lessons are available in both English and Portuguese.
Book a free trial lesson at your convenience! I welcome students of any and all backgrounds and experience levels. 
Credentials:
New England Conservatory of Music '21 – MM in Jazz Voice Performance (Dominique Eade) //
LoVetri Institute for Somatic Voicework™ – Levels I-II completed in 2020 //
Columbia University '19 – BA in Jazz Studies (voice/piano), Russian Language & Culture
Past Experience:
Page Music Lesson – Boston, MA //
Musical Mentors Collaborative – New York, NY //
Teaching assistant for "Jazz Improvisation for Non-Majors", The New England Conservatory of Music, Boston, MA //
Teaching assistant under Dominique Eade, The New England Conservatory of Music, Boston, MA