Apple GarageBand, Arranging, Classical Orchestration, Commercial Music,
Composition, Conducting, Contemporary Composition, Ear Training, Film & TV Scoring, Keyboard, Music, Music Theory, Orchestra, Orchestration, Photography, Piano Composition, Piano for Singers, Pop Piano, Rock Piano, Sight Reading, Songwriting, Video Game Scoring, VST/AU Plugins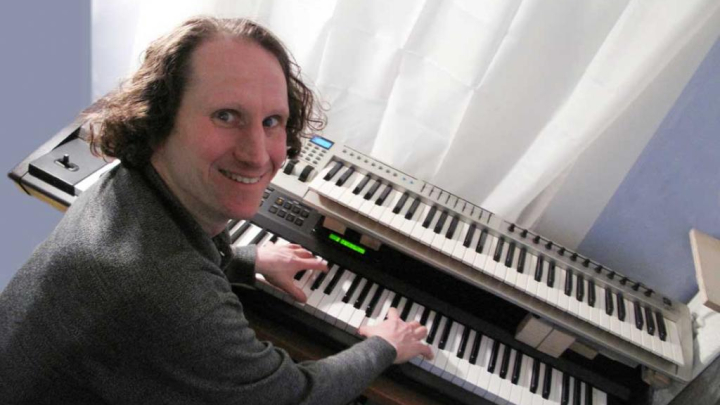 Lesson Fees
Promotions Available
Subscriptions discounted up to 15% off
Book 5+ lessons for 5% off
About
Hello, 
Stephen is a graduate from Berklee College of Music in Boston, MA in Piano Performance and Film Scoring. He has worked at Piano Playtime where he taught twelve Kindergarten to 4th grade group piano lessons. He is easy to get along with and very patient with kids and adults. He has been teaching since 2012, online, in person, and at students homes.
While he has interests in Piano and Composition, he also teaches Photography. In the past, he use to work at the Boston Camera Club and a Product Photographer at the USS Constitution Museum.  He has sold eight times at the Massachusetts College of Art Auction. If not playing or teaching piano, you will find him taking photos or hiking a mountain in the early morning.
Stephen scored a local film titled "The Times Were Never So Bad: The Life of Andre Dubus" who's son Andre Dubus III wrote the story "The House of Sand and Fog." In 2003 the novel was adapted into a film starring Ben Kingsley and Jennifer Connelly. The film won first place at the Providence Film Fest in 2007. He also composed two piano songs for the online college Capella University. He is also an avid Soundtrack and Classical music collector.
He teaches near Newton, Brookline, Wellesley, Natick, Needham, Dedham, Dover, Westwood, Waltham, Bedford, Boston, Route 128, area, and online all around the world.
RESUME
CAREER SUMMARY
A challenging career in the field of music and art of piano pedagogy that will help students achieve their desired goals based on each individual needs. Demonstrate a strong commitment to help children and adults to learn cognitive and mathematical skills through music theory and piano.
EXPERIENCE
2012 – Present Private Piano Instructor
TakeLessons.com, in person, online.
• Teach basic piano skills to children and adults in person and online
• Create finger, chord, video exercises, and online research to help achieve students clear understanding
of weekly lessons
• Commit students to stay on task, focus, and communicate with parents on their progress
2017 – 2018 Piano Playtime Glover School
• Instruct twelve children Kindergarten through 4th grade basic piano lessons, rhythms, and musical
activities and help them with problem-solving musical skills
Currently composing a rock opera song
Composer
Composed music for two Capella University online commercials that aired worldwide
Documentary Film Composer
"The Times Were Never So Bad: The Life of Andre Dubus"
Won first place at the Providence Documentary Film Festival and shown at various film festivals in the United States.
Film Composer
Composed music for Independent horror film "Eamon's Road"
Premiered at The Regent Theatre
AFFILATIONS
ASCAP (American Society of Composers Authors and Publishers)
EDUCATION
Bachelor of Music in Film Scoring and Piano
Berklee College of Music, Boston, MA
References Available Upon Request
My approach is to see where students are at first. Each student is different and learn at different speeds, and more so with children. I explain things over and over until they can grasp what I am saying to them. I use simple songs and theory to help them understand.
(ASCAP) American Society of Composers Authors Publishers
I use a variety of Piano books such as Alfred, Faber, Dozen a Day, Schmitt, Hanon exercises, scales, arpeggios, and other exercise books. I ask what songs they like and we try to go over them. For child beginners, I don't teach long songs at first. Usually 1/2 to one page songs to help them grasp the song and theory in it.  With adults, I tend to take a similar approach. Using and creating musical games also makes it much more fun for children.