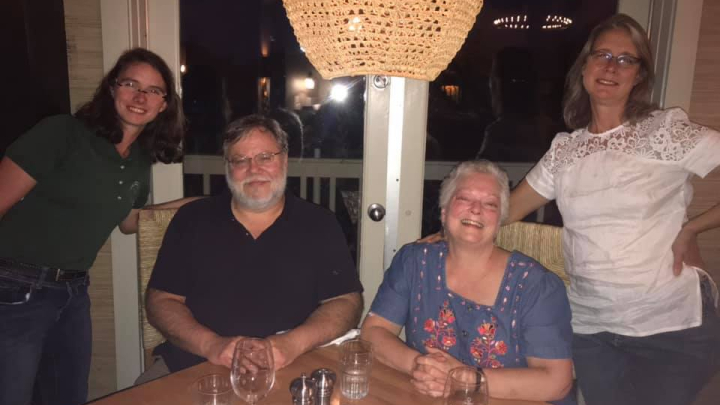 Lesson Fees
Promotions Available
Book 5+ lessons for 5% off
Book 10+ lessons for 10% off
About
I've taught Latin to students aged 10 to 75 over a span of 45 years in schools, colleges, and privately. I've always been passionate about other languages: although Latin is my first love, I've also studied Ancient Greek, Russian, French, German and Italian. I love sharing my interests with others and helping them to understand what knowing another language has to offer. Let's talk!
Latin is a LANGUAGE. It's true that no one grows up speaking it, and it has been subject to the well-meaning efforts of people to improve and purify it for about 2250 years. But still, it is a language; and as a language it is a vehicle of communication. The best way to learn it is to use it, both receptively (by listening and reading) and actively (by speaking and writing). That's how a person learns any second language.
So I think it's important that you hear Latin as often as you see it (often both at the same time). This will help you learn, because it will expose you to more Latin faster. You will see how Latin operates, how it changes to communicate different details of information.
Having said that, I also want to say that what YOU think is very important to me. Whether you have learned another language or not, whether you think of yourself as a good learner or not, your feedback on what we're doing is really important to me. I want you to think of us as a team, working towards the same goal. If you are confident of us as a team, you will be happier and more relaxed. And a happy and relaxed person is a better learner—always.
I've been teaching for a long time, and have tried many different methods in the classroom. I want to use tools (like a textbook) that you are comfortable with. If you have a clear idea of what will work well for you, great! Tell me, and we'll go with that. If you want to leave that up to me, that's great, too.
I'm looking forward to meeting you!
Member, American Classical League (ACL)
Member, Classical Association of New England (CANE)
Held Maine State Teacher Certification in Latin, Russian and German 1989-2007.
Much here depends upon the individual student's or students' background, skills, and goals. I am happy to teach using traditional grammar and translation methods or using Comprehensible Input techniques that do not shelter grammar but do control vocabulary exposure and stress real communication in the target language. I am familiar with most of the textbooks currently on the market for Latin and am willing to use any that the student knows and likes (textbooks never drive my curriculum). My personal preference would be to begin with an introductory reader like Daniel Pettersson's Pugio Bruti.