Acoustic Guitar, Acoustica Mixcraft, Audacity, Audio Ear Training,
Audio Editing, Audio Fundamentals, Audio Recording, Audio Recording and Music Production, Bass Guitar, Bass Guitar Set Up, Cockos Reaper, Composition, Contracts for Musicians, DAWs, Drum Rudiments, Drums, Ear Training, Electric Guitar, Electronic Music Composition, Fiddle, Guitar, Guitar for Singers, Guitar Set Up, Home Studio Setup, Instrument/FX Programming, Mandolin, MIDI Orchestration, Mixing Techniques - Artist & Group, Mixing Techniques - Electronic, Mixing Techniques - Orchestral, Musescore, Music, Music Theory for Producers, Orchestral Arranging, Piano, Piano Composition, Rock Arranging, Rock Guitar, Rock Voice, Songwriting, Songwriting Harmony, Songwriting Melody, Sound Design, Strings, Trailer Music, Violin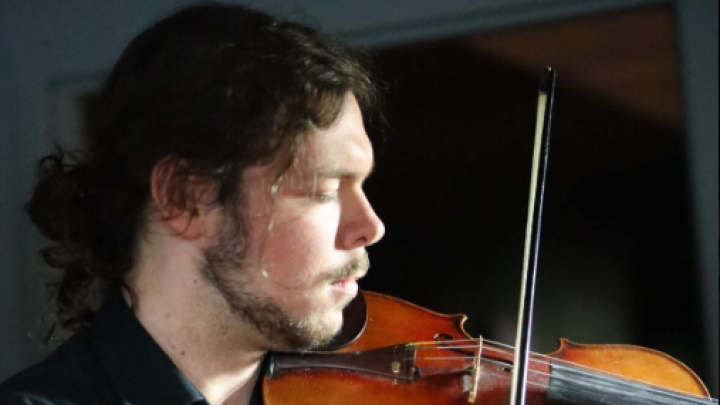 About
My name is Sterling Brownell, I teach a range of instruments, but I primarily focus on Violin, Guitar, and Piano; as well as non-conventional forms of music such as Composition, Recording and Production, and even Sheet Music workshops!
I focus on a lot of different genres of music, from Celtic to Rock, Classical to Punk, anything that you would need help with I can provide!
Let me know what you think, feel free to contact me. 
I teach in a very interactive format, as the aim is not to have the student memorize what happens, but rather experience it for themselves! This includes methods like teaching certain aspects in a form of music, and then making a goal for them to create their own version of it!
I can also teach in very traditional styles, although this mostly applies for Violin, my primary instrument. Growing up with the suzuki method it has become my go-to for learning and teaching different styles and aspects of the Violin. 
As for my audio production teachings, this would be mostly hands on with workshops involving the student's own creation, and how to shift the sound more towards what they originally intended. These specific  lessons will also include colligient-level Aural Skills courses, as well as Music Theory to develop an ear and mind suited for audio production!
Currently working on a BA in Music with a Focus in Audio Tech, as well as a minor in Music Industry at SUNY Fredonia
When it comes to learning instruments, I usually pick texts or books that suit the learning style of the student, unless specified that they would want to learn in a more traditional process.
Audio Production lessons would be mostly hands on, as most of the learning from those would be based on experiencing what's being taught-- anything learned through a book must be put to work anyway.