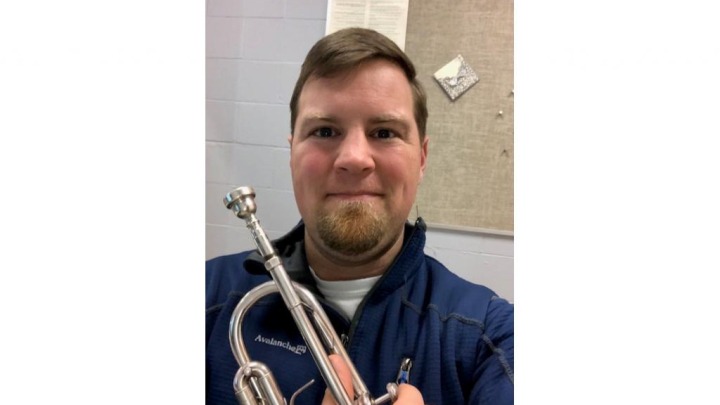 Lesson Fees
Promotions Available
Book 5+ lessons for 5% off
Book 10+ lessons for 10% off
Book 20+ lessons for 20% off
About
Three time Trumpet Teacher of the Year
~ Not currently accepting new students~
I am a teacher with 17 years of experience teaching music. In that time I have worked with musicians from the 6th-12th grades with a particular emphasis on beginners. I love to help young musicians fall in love with music.
I am passionate about music and it's positive influence on us. A number of my students have gone on to earn music scholarships and perform at the collegiate level with many pursuing their own careers in music.
I received my bachelors in music education from the University of Louisiana at Monroe. While there I participated in the marching band, concert band, wind ensemble, jazz band, orchestra and was a founding member of the trumpet ensemble. 
 If you are interested in trying a lesson with me I offer a free 15 minute trial lesson. I would love the opportunity to earn your confidence. 
Each lesson will be individually tailored to the learner to meet their experience and learning style as well as unique requirements.
 
I do ask that my students be on time out of respect to other students who have time slots scheduled around theirs. My policy is to wait 30% of the Lesson time for a late student  to log on or communicate with me. Also, while I am happy to reschedule the occasional missed lesson, continual absenteeism will result in being charged for the lesson.
For beginning trumpet players we will focus on assembly and care of the instrument, posture and performing with a good sound. Many students seeking supplemental lessons to their school band training will already have an established method book. Lessons will revolve around reinforcing classroom instruction with additional method books being recommended as needed. Students who are not part of a scholastic band or orchestra will be assigned appropriate beginning or intermediate method material. Materials that will be used include Building Blocks for Beginning Band, Clark Studies, Embouchure Builder by Lowell Little and many more.
For beginning guitar players we will be working out of the Mel Bay Modern Guitar Method. We will begin with Book 1, preferably the Expanded Edition, and progress from there.
Reviews of lessons with Stewart Felkel