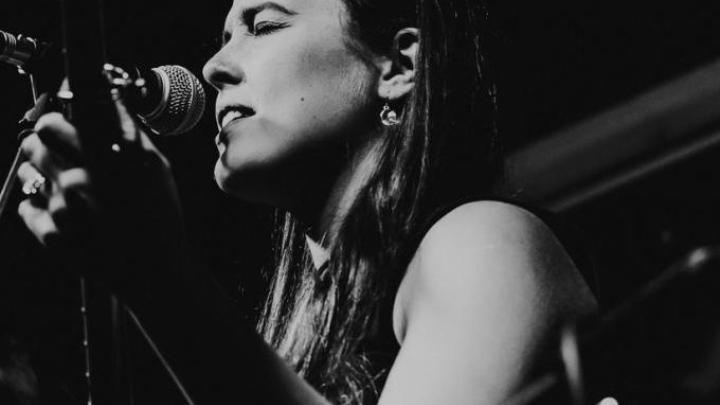 About
Tabitha Agnew Benedict (neé Tabitha Agnew) is a banjo player and singer who hails from County Armagh, Northern Ireland,  who took up the banjo at age 12. She can be heard with her two brothers in the band Cup O'Joe, as well as the all-female Anglo-Irish bluegrass band Midnight Skyracer. She was nominated for Instrumentalist of the Year at the IBMA Momentum awards in 2018, and won IBMA Momentum Instrumentalist of the year in 2020. 
Tabitha has been playing with Midnight Skyracer since they formed in 2017. They were the first British act nominated for an award by the IBMA.
 "The subliminal transatlantic touches through her playing are like Easter eggs, keeping listeners on their toes, never quite sure what's coming next." -- The Bluegrass Situation
We'll tailor your lesson to what YOU want to learn, as-well as covering the core basics of Bluegrass Banjo in the process. We'll also inevitability dive into aspects of American Folk and Irish music.  I love working on and hearing what my students are listening to, as it inspires me to keep learning and teaching! I hope we can work together and play some music and have a good time in the process! 
2020 IBMA Momentum instrumentalist of the year. 2020 IBMA Momentum Vocalist Nominee.
Toured Internationally with Midnight Skyracer, Cup O'Joe and The Foreign Landers.
 I usually advise my students to listen to a lot of music. I think that is SO important; if you're listening to something that you really want to learn, this keeps you inspired and helps you not to lose motivation when you're just practicing the Banjo rolls in particular over and over again.
Reviews of lessons with Tabitha (Agnew)