Glass Beadmaking, John C. Campbell Folk School
Featured Teacher
on Lessonface
Since December 2020
Lesson Fees
Base Fee:
$50.00 / 60 Minutes
About
In 2003, I took my first glass beadmaking class with Marjorie Langston, having no idea that it would change my life. I fell in love with the art form immediately, both the beauty of the work as well as the technical aspects. I was fortunate to be introduced to a huge circle of amazing glass artists and to have the chance to learn with them. In 2004 I was invited to assist Marjorie in teaching at John C. Campbell Folk School, later teach my own classes there, and eventually Marjorie and I began co-teaching regular classes. Since then, we've taught several times during the Craftsummer program at Miami University in Ohio, hosted bi-annual glass artist retreats, and have taught many times at Essence of Mulranny Workshops in Mulranny, Ireland.
There is a huge technical aspect to working with glass so I try to help my students understand the science behind the art. Understanding  molten glass makes it much easier to anticipate its movement and work with it instead of just reacting to it. I find it rewarding to show students how to have success at several steps along the way then combine those steps to create more complex pieces, then use their technical understanding to find and add their own voice.
---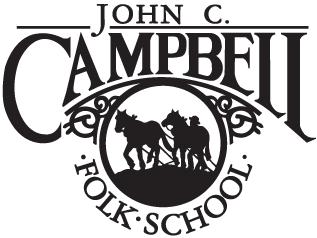 Group Class Now Enrolling
In addition to the one-on-one lessons that can be booked from this page, Terry Hale is offering a group class titled Treasures from Glass and Fire alongside Marjorie Langston. This class starts March 1, and is presented in collaboration with the John C. Campbell Folk School. Learn more and sign up here.