Metal Voice, Rock Voice, Acoustic Guitar, Blues Guitar,
Collaborative Production, Commercial Songwriting, Country Voice, DADGAD Guitar, Electric Guitar, Electronic Music Production, Genre-based Production, Guitar, Guitar for Singers, Jazz Guitar, Jazz Voice, Lead Guitar, Metal Guitar, Music Theory, Pop Voice, Production Organization, Production Templates, R&B Voice, Rock Guitar, Singing, Singing for Actors, Songwriting, Songwriting Arrangement, Songwriting Form, Songwriting Harmony, Vocal Analysis, Vocal Arranging, Voice, Voice Artistry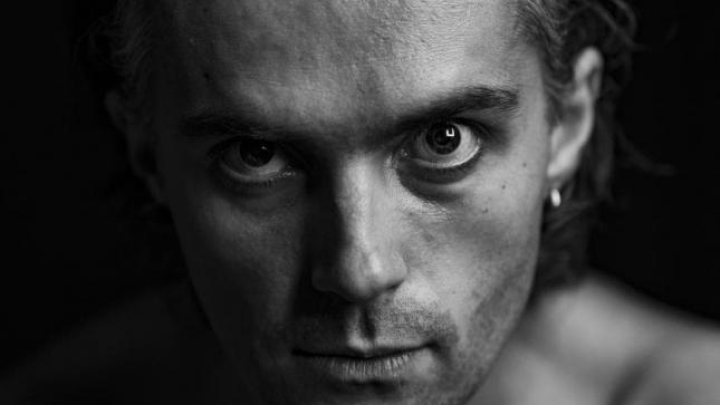 Lesson Fees
Promotions Available
Buy 10 Lessons And Get 1 For Free: buy 10 get 1 free
Buy 20 Lessons And Get 2 For Free: buy 20 get 2 free
About
Composer, Arranger, Mixing / Mastering Engineer, Producer, Vocalist and Guitarist , Theo NT has dedicated his life to the creation of music. He composed/performed in many songs/albums while engineered/produced even many more.
He loves to give vocal lessons and expand his unpiercable modern oriented philosophy in order to find your true voice once and forever.
​While giving vocal lessons he also mixed many songs incorporating a vintage tone in his home studio.
​Lastly, he also gives guitar lessons where he mostly focus on the tone and the quality of the performance.
Mainly focuses on popular music styles such as rock, jazz and pop while training the student's vocal cords with some unbeatable classical exercises as well.
Areas including:
Vocal Stress Release(VSR) 
Breathing 
Warm up
Placement
Soft Palate/Lock Down 
Understanding the voice 
Extreme Singing
Styles
Experience and Achievements
9/15 – 6/16                  LCM Popular Music Theory Grade 8
6/11 - 10/11                Thesis with subject: Compositional exploration and technological into music with Logic Pro.
2010 - 2011                 MSc Music Production & Engineering 
2007 – 2008                Music Theory, Classical education, Music School in Crete
2008 – 2009                Vocal training and Theory, Music School in Crete
2005 – 2012                Online Guitar and Vocal Training (Brett Manning, Jaime Vendera, Mark Baxter, James Lugo)
2000 – 2004                Guitar Lessons and Advanced Theory Lessons, Music School in Larissa, Greece
More:
2019 -                   Teaching at Doukas private school (Music Production and Pop/ Rock Choir)
10/2019              Mastering the debut album of Kostas Miliaras
3/2019                 Release of my debut album with title 'The Mermaid'
2018                      Airplay for various Theo Nt's tunes
2018                      Composition and Vocals on the ad 'I Want Natural in my Baby Skincare' for Mustela USA
7/17                       Mixing a song for SAE Institute of the band Godsleep
6/17                       Vocals on the famous ad for Vivechrom in Greece
10/17                    Recording , Mixing , Mastering and Coaching for the EP of the band Daisy On A Self
2012 –                  Private lessons/Tutoring/Mentoring/Coaching on Vocals/Guitar and Music Production for various pupils                       
2014                      Recording , Mixing , Mastering and Coaching for the EP of the band The Weeping Clown, which participated at the Schoolwave 2014, Athens, GR
6/12- 11/12      Various Remixes and Voiceovers for online and local companies
4/12 – 6/12.      Performer, Engineer and Producer for the single "In This Life I Will" of the Artiste Rebecca Wise (Florida,USA)
2011 – 2013     Working as a Freelancer (Composer, Engineer, Producer, Arranger, Sampling Engineer) in various Projects around the globe.
2/12 – 4/12.     Thorough research and set up of the professional recording studio "Apollo Studios"
2010 – 2011.   Working as Vocal Trainer in various Music Conservatories in Cardiff, Wales
2010 – 2011  Assistant Engineer in Live/Studio Events at University of Glamorgan,UK
Seminars
"Recording & Production" with Producer Tony Platt(AC/DC), University of Glamorgan. Duration:8 hours
Scholarships
MSc Music Production & Engineering, University of Glamorgan, Cardiff, Wales
Venues
Six dogs Athens,GR
Various venues in London,UK and Cardiff,UK
Discography
2012 - Dead Poets Society - Dead Poets Society (Full Album)
2013 - Dead Poets Society - Stoned Under My Stone (Single)
2016 - Theo Nt - Merry Christmas (Single)
2017 - Theo Nt - Digital Revolution (Single)
2017 - Hold And Release - Hold And Release (Full Album)
2017 - Hold And Release - Lady Of Blues (Single)
2018 - Theo Nt - Chasing (Single)
2018 - Hold And Release - Apart (Single)
2018 - Hold And Release - Come Above (Single)
2019 - Theo Nt - The Mermaid (Full Album)
2019 - Theo Nt & Lydia Kis - Sunset By Your Side (Single)
2020 - Bill Randen & Theo Nt - Down (Single)
2020 - Theo Nt - Always Christmas in my heart (Single)
Reviews of lessons with Theo Nt