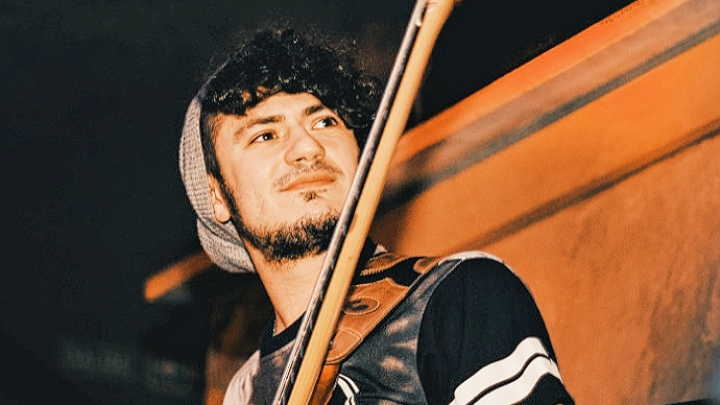 Lesson Fees
Promotions Available
Book 10+ lessons for 5% off
Book 20+ lessons for 10% off
About
Please contact me before booking a lesson! I'd like to talk about your goals and what do you want to accomplish with the instrument :)
Hi there! I'm Tomás, a Berklee College of Music Network alumni. with 8+ years of teaching experience and 14+ playing. I teach Bass and Ukulele. I'm also an active session musician, performer, songwriter, and recording artist.  Effective music instruction that's tailored to each student! :)
I like to concentrate my classes on the style and song you want to achieve and still learn Technique, Scales, Arpeggios, Timing /Rhythm and Improvisation. Other areas in which we can dig in are Theory, Reading, Melodic and Rhythmic development, Soloing, and one of the most important things, Fretboard Knowledge.
Styles include Pop, Rock, Jazz, Indie, Progressive and more.
As a teacher I think the most important thing is learning by enjoying. If you are really having a good time with what we are playing, you'll find out that it's even easier to learn and will fulfill you with energy and excitment to learn more! Every person learns at different timings and ways so there's no problem in finding your way. I love to teach my students the tools they need to achieve their goals, check technique to eliminate bad habits and aid any kind of fretboard problem you have.
Actually taking students from 10 years old and up.
Scheduling and Cancellation policy - Lessons canceled with at least 24 hours notice will be rescheduled or refunded.  LESSONS CANCELED WITHOUT AT LEAST 24 HOURS NOTICE CAN NOT BE RESCHEDULED OR REFUNDED. LESSONS SHOULD BE PLACED AFTER BUYING THE PACKAGE. IN CASE OF NOT PLACING THEM AND STOP HAVING LESSONS, AFTER A PERIOD OF 2 MONTHS THEY'D COUNT AS "ACKNOWLEDGED LESSONS" THIS POLICY STANDS EVEN IN THE CASE OF ILLNESS.
Graduated from Berklee International Network (Escuela de Música Contemporanea, Argentina).
Current teacher, session musician and producer in Haedo, Argentina.
My teaching method is based on listening, that doesn't mean we are not going to learn reading, but I think as we hear music it is key to have listening habilites. I teach with every song and excercise we play.
For reading methods:
-Bille Nuovo Metodo Vol1
-Simplified Sightreading for Bass
-Express Music - Books 1 & 2
- Sightread Any Rythm Instantly
- James Jamerson - Standing In The Shadows Of Motown
Reviews of lessons with Tomas Granulles