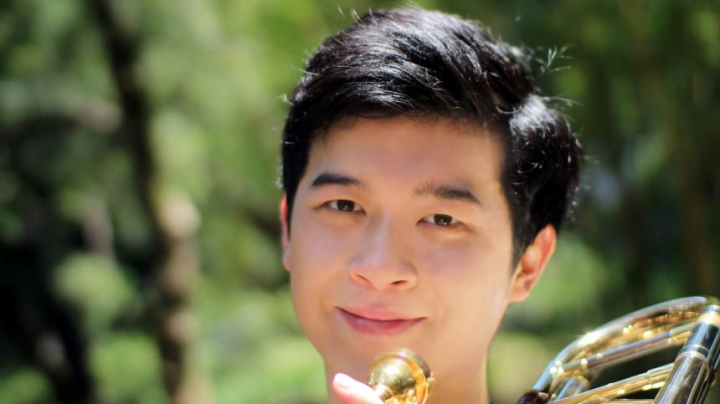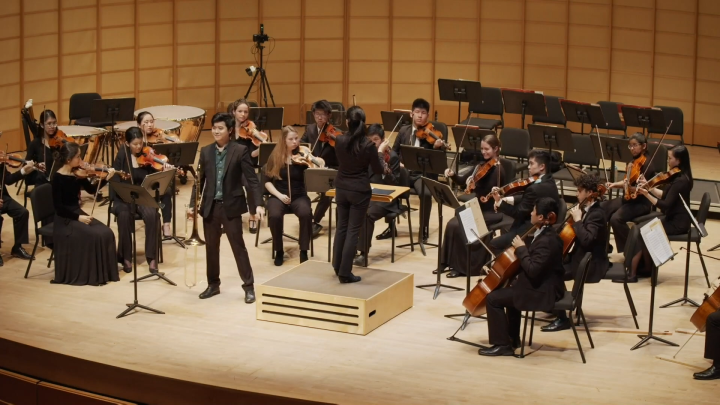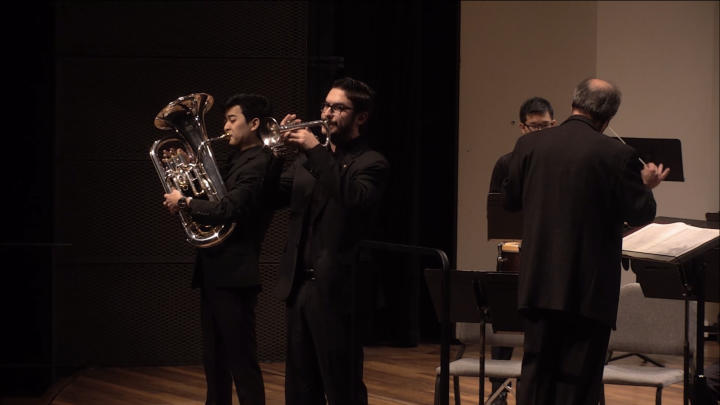 Lesson Fees
Promotions Available
New Student Discount: Book 5 lessons for 10% off
About
A native of Hong Kong based in Boston, Tommy Chiu has made appearances in major cities across Asia and North America both as a performer and an educator. He has appeared as a soloist with the University of British Columbia Chamber Orchestra, Boston University Wind Ensemble and the Boston Trombone Octet, and was named finalist in various concerto competitions, including that of the Vancouver Symphony Orchestral Institute and the PRISMA Festival & Academy. Recently, he also served as an artist fellow in the Atlantic Music Festival and attended the International Graduate Music Conference hosted by the University of Calgary as a lecture presenter.
Outside of performing, Tommy teaches brass instruments extensively both in person and virtually with more than a decade of international teaching experience. His students over the country continue to find success in the region/all-state auditions such as in the states of California, Connecticut, Massachusetts, New York and Texas, as well as the practical examinations offered by the ABRSM, and they continue to be seen playing in prestigious groups such as the BYSO. Locally, he serves on the faculties of the Dedham School of Music, the Performing Arts Center of MetroWest, the Note-worthy Experiences Music Studio, the After School Music Program at the Brimmer and May School, and Making Music Matters in the Boston Public Schools. Given his international background, Tommy is comfortable in guiding students with diverse ethnicities and musical upbringings, and is capable of teaching fluently in three languages—English, Mandarin and Cantonese.
Currently, Tommy is a doctoral candidate in brass performance at Boston University, where he was the recipient of the 2022 Brass Department Award. His primary teachers include Jarod Vermette of the Hong Kong Philharmonic, Colin Williams of the New York Philharmonic, and Toby Oft, Principal Trombonist of the Boston Symphony Orchestra.
As a strong believer in the life-changing power of music, my teaching is driven by my purpose to serve and inspire students of all backgrounds to realize their full potential and leave a positive impact on the lives of others. My approach in teaching is firmly grounded in developing a healthy relationship with music making and a self-driven practice culture in my students. As a practicing teacher, I strive tirelessly to lead by example. I ensure my students feel empowered after each lesson and meanwhile hold them accountable to commit to their own daily grinds. When working with young aspiring artists, it is my goal and mission to inspire the drive and commitment to pursue excellence in them, and to be adaptable in coping with challenges and learning from setbacks. Especially during times of difficulty, I love to encourage my students to follow their curiosity and guard their motivation as we share the journey of music making together.
Doctoral Candidate in Brass Performance, Boston University
Reviews of lessons with Tommy Chiu