Guitar, Songwriting, Bass Guitar, Music Theory for Producers, Ableton Live,
Electric Guitar, Blues Guitar, Songwriting Melody, Piano, Audio Recording and Music Production, Ear Training, Music Directing, Composition, Acoustic Guitar, Arranging, Artist Development, Artist Management, Arts, Audio Editing, Audio Recording, Audition Prep, Audition Prep from Berklee Alumni, Band, Collaborative Production, College Audition Prep, Commercial Music, Conducting, Contemporary Composition, Demo Production, Drum Programming, Drum Rudiments, Drums, Electronic Music Arrangement, Electronic Music Composition, Electronic Music Production, General Mixing and Mastering, Genre-based Production, Instrument/FX Programming, Jazz Guitar, Keyboard, Lyric Writing, Metal Guitar, MIDI Programming, Music, Music Direction, Music History, Music Theory, Performing with Ableton Live, Piano Composition, Pop Arranging, Pop Piano, Production Workflow, Project Management, Rock Arranging, Rock Guitar, Rock Piano, Snare Drum, Songwriting Arrangement, Songwriting Form, Songwriting Harmony, Sound Design, Storytelling, Ukulele, VST/AU Plugins, Writer's Block
75+ lessons
booked on Lessonface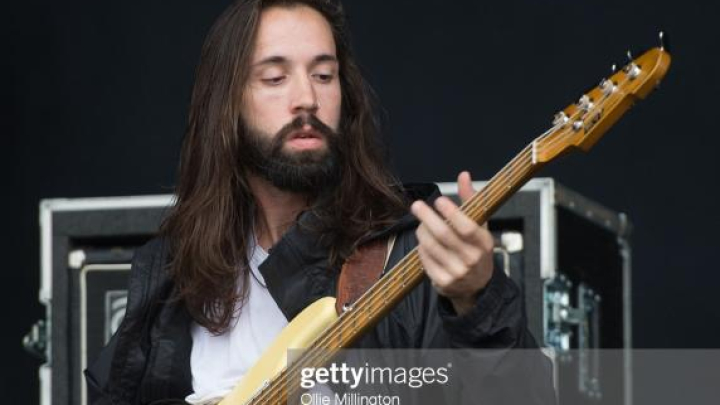 Lesson Fees
Promotions Available
Free 15 minute trial lessons
About
Hello! My name is Travis Sykes. I have over a decade of real world experience in music that I apply to my lessons and teaching curriculum everyday.  I also hold a Bachelor of Musical Arts in Songwriting from Berklee College of Music that I received in May 2011.  At Berklee, I studied with the Chairs of the Songwriting, Harmony and Bass Guitar Departments.  I also attended Masterclasses with James Taylor, Paul Simon and Victor Wooten.  After graduating, I signed a recording contract with Equal Vision Records right out of school and toured and worked that project until about 2015 when I was picked up to play bass with New York rock veterans Glassjaw. Since 2019, I have been the Music Director for The Contemporary Arts Network in my hometown in Virginia where our team develops community programs for the arts and connects local talent with opportunity. There, I also operate the recording studios in the music department where I work and teach.  I have also been endorsed by ESP Guitars, EMG Pickups, Mesa-Boogie Amplification and GHS Strings.
I'm a life long music lover who is always rediscovering music with teaching (and learning from!) students.  I like to use a blend of practical Music Theory from the classical academic approach mixed with real world experience from touring, recording, playing live and being musical out in the world to help students find their unique way into music.
Methods are determined based on students unique approach to music.  Requirements are a tuner, a metronome and blank paper or staff paper for basic lessons (metronome and tuner apps available for free on any smart device. I recommend PRO Metronome and Tuner T1).  Specific subject material requirements may vary.
Reviews of lessons with Travis Sykes