Acoustic Guitar, Audition Prep, Bass Guitar, Bass Guitar Set Up, Blues Guitar,
College Audition Prep, Composition, Electric Guitar, Fingerstyle Guitar, Guitar Set Up, Improvisation, Jazz Guitar, Jazz Improvisation, Lead Guitar, Music Theory, Neo Soul Guitar, Rock Guitar, Slide Guitar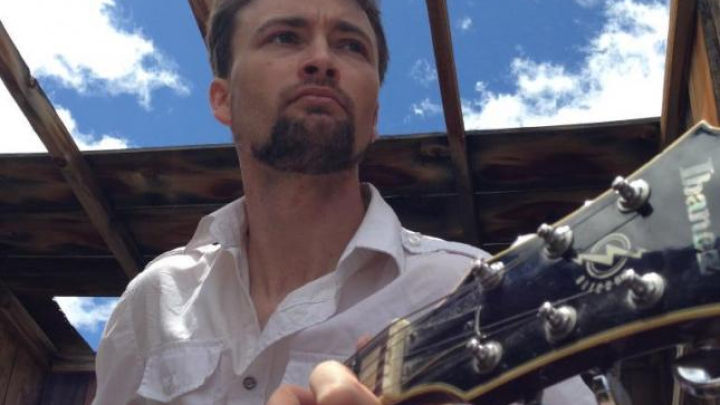 About
My name is Tristan Norton and I have been a guitarist, bassist, gigging, composing, and teaching musician in Northern California for 13 years. I am a graduate of Berkeley's prestigious California Jazz Conservatory with a Bachelor's of Music in Jazz Studies. While earning my degree some of the best and most accomplished musicians in the Bay Area and the country that I had the opportunity to study closely with included jazz guitarist Mimi Fox (Diana Krall, Joey DeFrancesco, Branford Marsalis), bassist composer Jeff Denson (Lee Konitz, Joe Lovano, Brian Blade), brazilian pianist Marcos Silva (Airto Moreira, Flora Purim), drummer, educator, scholar Dr. Anthony Brown (Asian American Jazz Orchestra, Smithsonian NEA Jazz Masters Archive), jazz guitarist Bruno Pelletier-Baqueart (Norah Jones), saxophonist, educator, scholar Hafez Modirzadeh (Don Cherry, Zakir Hussein, Steve Coleman, Vijay Iyer), bassist Glenn Richmond (Bobby Hutcherson), organist Wil Blades (Mike Clark, Billy Martin, John Scofield).
I have also had the priviledge of attended intimate workshops with saxophonist and NEA Jazz Master Charles Lloyd, international jazz guitarist Jonathan Kreisberg, international jazz drummer Brian Blade, international jazz guitarist Gilad Hekselman, NEA Jazz Master Jimmy Cobb, NEA Jazz Master Ellis Marsalis, and MacArthur Award recipient Vijay Iyer.
For my undergraduate thesis I hosted an open-to-the-public workshop titled "Triadism" which examines approaches to creating solo melodies using the adaption of triadic shapes found in common scales and modes and applied over common chord progressions. My thesis can be found in PDF form at my Wix website's home page.
As a professional musician and instructor I have worked in a wide array of capacities and musical styles. As a performer I have played with numerous ensembles, trios, duets, and as a soloist in bars, cafes, venues, clubs, festivals, house concerts, events, weddings, casinos, art galleries, and breweries. Some notable venues I have taken the stage at included the Boom Boom Room (San Francisco, CA) The Jazzschool (Berkeley, CA) Cafe Stritch (San Jose, CA) Bottom of the Hill (San Francsico, CA) The Freight & Salvage (Berkeley, CA) Soho Restaurant & Music Club (Santa Barbara, CA) The Jambalaya (Arcata, CA). The styles of music I have played as a performer include modern and contemporary jazz, brazilian, swing, funk, afrobeat, reggae, electric blues, acoustic blues, folk, country, american primitive, rock, soul, R&B, avant-garde, and improvised music. As a composer and improviser I have recorded albums, EPs, and live videos. As an instructor I have taught numerous private students of all ages and levels. In addition to teaching privately I served as the guitar instructor at the Cupertino Music Academy in Cupertino, CA for 1 year. I received my Bachelor's from the California Jazz Conservatory after completing their extensive program that allowed me to study with both top Bay Area and national players and educators. 
My most current musical projects in California's north coast include Lovebush; a high energy James Brown-style funk and Fela Kuti-style afrobeat ensemble with which I have performed 2 consecutive years at the For The Funk Of It Festival in the Sierra Nevada mountains, local venues and outdoor festivals. Blue Rhythm Revue; a rock, blues, funk, soul, and R&B cover band with which I have performed the Trinidad Fish Festival, the Klamath Salmon Festival, casinos, farmers markets, private events, and weddings.
In 2018 I performed as a musical cast member in the North Coast Repertory Theater's production of Hedwig & the Angry Inch in Eureka, CA which featured 4 consecutive weekly performances for a 4-week run.
My Bay Area projects include my own contemporary jazz group KNEW; made up of a few of my fellow musician classmates with whom I performed my senior recital and well as performed at jazz bars in San Francisco, San Jose, and the East Bay. Arterial Blue Jazz Guitar Duet; a casual restaurant guitar duet performing arrangements of jazz standards and pop songs.
I cultivate a solo project under my own name featuring american roots, primitive, folk, fingerstyle, and blues arrangements and compositions for solo acoustic and electric guitars. I have recorded and released an EP The Creek & the Night and an album Wood Songs under this title. I have performed this material at local north coast breweries, wine bars, cocktail bars, artwalk events as well as the annual Humboldt Folklife Festival in 2019. I am currently completing a second album of original pieces Moon Shadows for this project.
I have played extensively in the Bay Area's improvised music scene and for the promotional organization OutSound (outsound.org) and the concert series host Oakland Freedom Jazz Society. Within this network I have improvised, recorded, and performed with woodwind/multi-instrumentalist Jaroba (Ornette Coleman, Vinny Golia, John Tchicai, Phillip Greenleaf, Steve Adams) with whom I am currently releasing a series of EPs. I have also performed with Downbeat Magazine poll-placing drummer Donald Robinson (Larry Ochs, Oliver Lake, Peter Brotzmann) with whom will feature a forth-coming live recording. My performances in this scene have taken place at San Francisco's Luggage Store Gallery, Center for New Music, and Oakland's former Studio Grand. 
Bachelor's of Music in Jazz Studies from the California Jazz Conservatory
My approach to teaching is centered on my belief that the instructor's goal is to keep the student engaged, inspired, and continuously moving forward. Catering to a student's individual learning style is paramount and the imparting of knowledge at just the right time is necessary to avoid overwhelming or boring the student. I prioritize helping my students identify specific goals and how to achieve those goals through effective practice approaches. Instilling the ability to be self-reliant in their practicing, exploration, and inspiration.
I have taught a wide variety of students who have ranged from children and adult beginners to young adults and adult players already experienced in bass and guitar. My instructional abilities have given me the means and experience to teach students beginning with no previous knowledge of their instrument to playing material in the first few lessons and already-experienced players who are looking to push their playing into new territories exposed to new and exciting ways to approach and think about their instrument. 
He takes his time to explain and answer all of your questions. He's experienced and skilled and if requested to teach a song, he can get right to it and teach it to you quickly. –ANGEL N. beginning guitar student (2014)
I have played guitar (mostly self taught) for many years and found myself in a rut. Over two lessons Tristan has been able to show me some concepts that are helping me to think differently about playing. He is patient and efficient. –CHUCK COSTANZA intermediate/advanced guitar student (2014-2016)
Here are some of the subjects in which I offer instruction: 
~General guitar (beg/int./adv.)
  Blues (multiple styles), Rock (multiple styles), Classical (beginning), Fretboard knowledge, Warm up exercises, Technique (For right and left hands)
~Jazz Guitar (beg., int., adv.)
Jazz Chords and Chord Voicings (Maj, Min, Dim, Aug, Altered), Scales, Modes, Arpeggios (Bebop Scales, Major Scale Modes, melodic Minor Modes, and how to use them all), Learning Jazz Standards/Repertoire (melodies and chords), Improvisation (Jazz licks built from scales and arpeggios)
~Electric Bass
Technique (right and left hands), Blues and Funk lines, Introduction to walking bass lines for Jazz, Slap and Percussive techniques, Scales for bass fretboard
~Theory
General Theory (clef training, scales, triads, notation, 7th chord analysis, key signatures, circle of fifths/fourths, transposition, sheet music reading), Jazz Theory (scales, improvisation, chordal analysis)
~Ear Training
Singing scales/modes, Transcription, Rhythm Reading, Hearing intervals, chords/inversions, scales, melodies.
Recommended Student Texts...
"Ernie Ball Phase 1: How to Play Guitar; Beginners All Ages" Roland S. Ball 1992
"Solo Guitar Playing 1: A complete course of instruction in the techniques of guitar performance" Frederick M. Noad
"Sight to Sound: A Guide to Reading for the Studio" Leon White
"The Student Repertoire Series (For Guitar) Volume 1" Lawrence Ferrara
"Mel Bay's Jazz Guitar Photo Chords" Corey Christiansen
"Mel Bay's Guitar Arpeggio Studies on Jazz Standards" Mimi Fox
"The Real Easy Book: Tunes for Beginning Improvisers" Sher Music Co. in conjunction w/ The Stanford Jazz Workshop
"Rhythmic Training" Robert Starer
"Modus Novus" Lars Edlund