Cajon, Drum Rudiments, Drums, Rhythm Training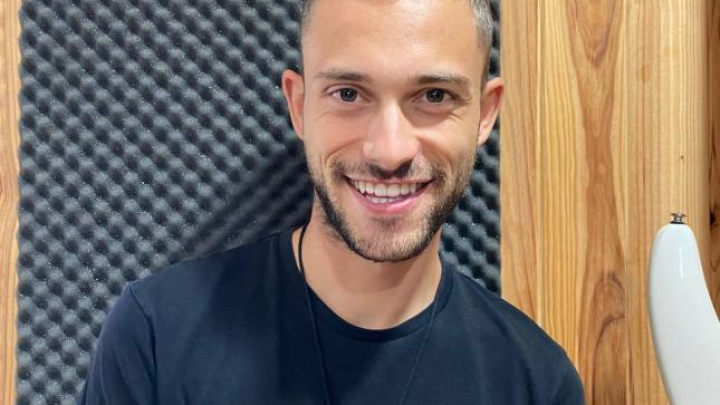 Lesson Fees
Promotions Available
Book 5+ lessons for 5% off
About
Hi!
My name is Victor, and I am drummer from Granada, Spain.
My passion from drums started when I was 10. I used to spend the whole day watching drum and music videos, and not much later I bought a drum set and started receiving lessons with local teachers. Then I started more classical training at the conservatory of my city, but because that felt very far away from drumming, I decided to quit and move to The Netherlands to attend the conservatory of Rotterdam (Codarts) where I recently got my bachelor in Pop drumming. 
Since I was 12, I have been rehearsing, recording and touring with different bands in Spain and in the Netherlands such as Codarts Pop Orchestra, Froujke, Emmi van Stijn, Evgenia Chanchalova, Kristo, Beso de Judas, Sibelclan, Madame Popova, Electromentes, Maldito Megías, Acuarium, Paco Damas, Javier Aviles, Weather Modulation, Miriam Sae, Sara Sae, Orquesta de ida y vuelta, Ginah Brand, Colt Rain, Swart Prick, Sunday Jazz Club, Banda Municipal de Cullar Vega, and Banda de Churriana de la Vega.
 The fact that I could study in different countries gave me the opportunity to compare its different educational systems and take out the best of each world into an optimized learning process. On top of that I studied pedagogics and read about psychology in order to provide not only exclusive drum content but also the tools that are going to help you get motivated and get you in the flow-zone.
Basically, my idea is that everything you learn should have a meaning. Why should I learn Chinese if I am not living in/working in/visiting China? Although I can get quite advanced in Chinese just by learning the theory, it will never be the same as if I am the whole day surrounded by Chinese people. In this case, it makes sense to learn Chinese because there is a NEED.  Well, with drums it works the same way. This is why my method consist on selecting songs to work on, to generate the need, and then provide the tools that will help you achieve the goal. Because of this, every student gets an completely individual and personalized lesson, in which pedagogics, methodics and didactics are kept in mind. 
Codarts Rotterdam (Bachelor in Pop music)
The teaching method differs per student, in accordance to different factors such as age, kinesthetic skills, emotional state, context, goals and so on.