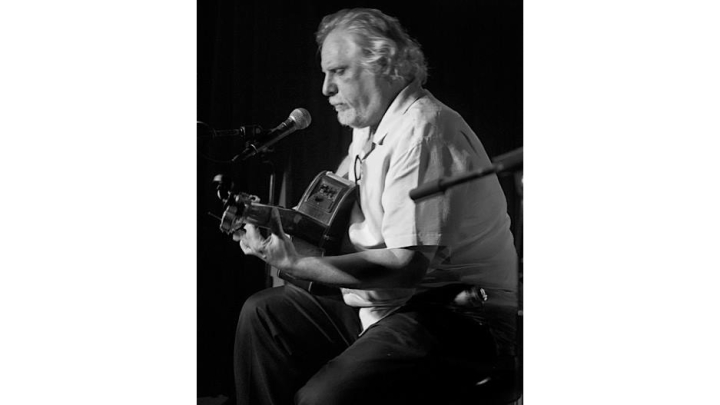 Lesson Fees
Promotions Available
Book 5+ lessons for 5% off
Book 10+ lessons for 10% off
Book 20+ lessons for 20% off
About
"Wanamaker Lewis has to be the best banjo picker to come out of Philadelphia in ages. His guitar work is always top-notch and the extreme talent and musical excitement he displays on stage is legendary. No doubt about it---Wanamaker Lewis is a master player and vibrant band leader from swing to blues to high-powered bluegrass!"
-Gene Shay, WXPN, Folk Alley, Sirius XM Satellite Radio
Wanamaker Lewis is an extremely versatile musician.   
He leads a Chicago Blues band, a Classic Bluegrass band, and a Gypsy Swing/Americana band (his newest project). He also has given many concerts on solo guitar. He was a member of The John Herald Band from 1976-1980, playing venues from the Greek Theatre in Berkeley, California, to Carnegie Hall in New York.  He then formed The Lewis Brothers, Philadelphia's premier bluegrass band. They have played venues like The Philadelphia Folk Festival, Sellersville Theatre and many clubs in the Northeastern U.S. They toured Holland in 1988.
In 1999 Wanamaker expanded to new musical areas, forming the Wanamaker Lewis Band, a tight four-piece Blues band.They have thrilled audiences in venues like the Sellersville Theatre and State Street Blues Stroll. 
Wanamaker's newest project is The Philly Rhythm Kings, a Gypsy Swing/Americana band reaching into the the music of Django Reinhardt as well as American jazz and blues genres. They have played at The Spring Gulch festival and will be making their debut at The Sellersville Theater co-billing with the Hot Club Of Cowtown. 
The Blues band is a four-piece ensemble consisting of guitar, harmonica, bass and drums. With Wanamaker on guitar and vocals, harp virtuoso Seth Holzman, and a tight rhythm section, these guys generate a lot of power and excitement with virtuosic soloing and "in the pocket" arrangements of classic Chicago Blues and more!
I have taught both privately and in music studios for over 25 years. Many of my students learn enough to form their own successful bands!
My teaching style will depend on what the student wants to learn:
For beginners, we start with basic guitar knowledge: first-position chords, strumming and picking patterns, tabulature reading and even note reading and basic music theory if desired.
For fingerstyle, we start with developing thumb independence and adding to the complexity of the left hand in steps. We'll start with easy pieces like Freight Train, and work our way up to songs like Mr. Sandman and Tommy Emmanuel's demanding tunes.
For Chicago blues, we start with the 5 positions of the minor pentatonic scales -but more importantly the blues boxes within the scales. We'll look at how some of the greats use these boxes for phrasing with bends and slides.
For banjo, we look at both bluegrass and old-timey styles, learning the basic strum for old-timey material and common roll patterns for bluegrass. After those techniques have been mastered, we'll begin studying out of Earl Scruggs' book, The Bible of Bluegrass Banjo Playing.
Reviews of lessons with Wanamaker Lewis