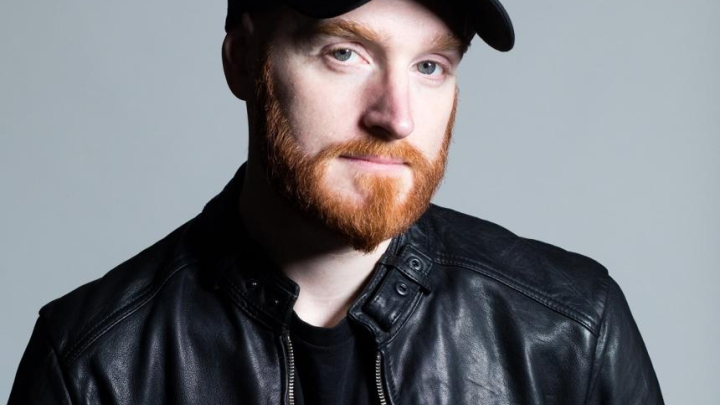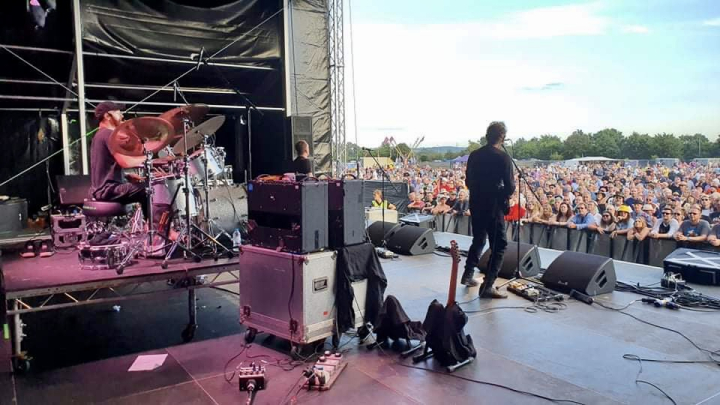 About
Welcome to the world of drumming with Windsor! I am a highly-skilled, experienced drumming professional with a proven track record in both performance and education. I have helped countless students of all ages and skill levels develop their drumming skills and achieve their musical goals.
Ever-committed to being the very best version of myself I can be, since graduating from the Academy of Contemporary Music with the award of 'Outstanding Student Of The Year,' I have worked internationally as a professional musician with a variety of highly-regarded bands and artists. Some highlights of that so far include appearing live on the BBC and international TV, opening for Rock and Roll Hall of Fame inductees Blondie, performing to the Sultan of Brunei and at many prestigious venues from the UK's Cavern Club and Royal Albert Hall to Dubai Opera House and more.
 
Since beginning collaborations with Hugh Cornwell (solo artist, songwriter and frontman of the original Stranglers), I have toured with with Wishbone Ash,  Dr. John Cooper Clarke, Fish (ex-Marillion, solo), Phil Andrews (Page & Plant) and Gene Loves Jezebel, alongside Blondie, Glen Matlock (The Sex Pistols) and Wilko Johnson (Dr. Feelgood, The Blockheads), and I have also worked with Paul Martinez (Led Zeppelin, Phil Collins, Robert Plant, George Harrison), Paul Turner (Jamiroquai, Annie Lennox), Mark Taylor (Elton John, Simple Minds, Jimmy Cliff, etc.) and many other talented bands/artists.
 
To date, my recording experience includes work with Tony Visconti (David Bowie, T. Rex), Brian Tench (Kate Bush, Tina Turner), Andy Hill (Celine Dion, Vannessa-Mae), Terry Barham (Bob Marley), Danny Kadar (My Morning Jacket), Andy Todd (Republica, S-Club), John Gallen (Queen, Simply Red, Motorhead), Chris Goulstone (Warner Chappell, Friends, Saturday Night Live, WWE), Neil Taylor (Robbie Williams, Tears For Fears), etc.
My music education experience is ongoing and to date, I have learned personally from and continue to learn from such great musicians including Modern Drummer Hall Fame inductees Steve Smith (Journey, Vital Information), Simon Phillips (The Who, Jeff Beck, Judas Priest, Toto, Hiromi), Bill Bruford (Yes, King Crimson, Genesis) and other true greats inc. Chester Thompson (Frank Zappa, Weather Report, Genesis), Gary Wallis (Pink Floyd, Genesis, Tom Jones, Mike & The Mechanics), Pete Riley (Studio, Keith Emerson, Tony Hadley) and more...
​
I proudly endorses Zildjian cymbals and Protection Racket products and alongside touring and performing, from the 2000s I taught as one of the longest-serving tutors at the Academy of Contemporary Music in Guildford, Surrey and continue to teach privately.
In 2022, I created the Groove Guru Podcast, a series of solocasts and conversations with world-class drumming musicians.  The podcast episodes share much wisdom and truth and many stories about what it takes to succeed and thrive in music and life. 
My teaching style is centered around providing a personalized and effective learning experience for each of my students. My approach is informed by my extensive professional experience performing with renowned artists and bands such as Hugh Cornwell, Wishbone Ash, Dr. John Cooper Clarke, and Fish.
We can cover a wide range of topics, including:
Technique (hands and feet)
Posture and ergonomics
Kit setup and tuning
Independence and stylistic development
Reading and writing music
Expanding vocabulary and soloing
Learning repertoire
Working with electronics
Developing creativity and finding your own musical voice
Effective practice strategies
Mastering mindset
Being in the zone and flow-state
And much more
Whether you're a beginner or an experienced drummer looking to improve, I will create a program tailored to your needs and goals. I can also help you master specific songs or graded pieces. Check out my about section for more information about my professional experience.
Reviews of lessons with Windsor McGilvray