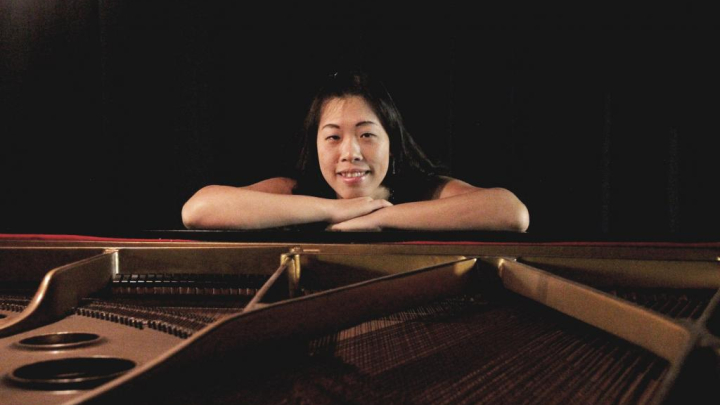 Lesson Fees
Promotions Available
Book 5+ lessons for 5% off
About
Dr. Yee-Sik Wong
Yee-Sik, a native of Hong Kong, China, began accompanying ballet classes in 2007 while she was pursuing her D.M.A. in Piano Performance and Pedagogy at the University of Iowa. After graduation, she joined the Tulsa Ballet as a Company and Center for Dance Education pianist for five seasons. Yee-Sik joined the Kansas City Ballet as a pianist in June 2016.
 In 2012, Yee-Sik was the pianist for the Tulsa Ballet's production of Dracula, for which her playing was praised. She was the piano soloist twice for the ballet Lady of the Camellias: with the Kansas City Ballet in 2019, and with the Tulsa Ballet back in 2013. Tulsa World called her "the true musical hero of the evening."
Yee-Sik has served as a dance accompanist at the Interlochen Arts Camp, the Dance Department of the University of Iowa, and the University of Iowa's Youth Ballet. During her last year at the University of Iowa, she worked closely with international ballet mistress and choreographer Deanna Carter for the completion of her doctoral thesis entitled "The Art of Accompanying Classical Ballet Technique Classes."
Yee-Sik is also an active chamber musician and soloist. She was invited to give a solo performance at Carnegie Hall's Weill Recital Hall, and a duo-piano recital at the Chinese University of Hong Kong in 2009. In 2015, she was invited to give a collaborative performance in The Christ Church Cathedral Shepley Music Series. Yee-Sik has won a plethora of competitions, such as the University of Iowa's School of Music Concerto Competition. She won second prize in the First Toyama Asian Youth Music Competition, and was the first runner-up in the Senior Chinese Composers Piano Solo Class in the 52nd Hong Kong School Music Festival.
Yee-Sik holds a B.A. in Music from the Chinese University of Hong Kong, and a M.M. in Piano Performance from the Manhattan School of Music. She also holds a Licentiate Diploma in Piano Performance (LTCL) from Trinity College. Her major teachers include Dr. Rene Lecuona, Dr. Ksenia Nosikova, Dr. Marian Lee, Dr. Deirdre O'Donohue, Dr. Marc Silverman, and Dr. Wai Cheng.
Since 2015, Yee-Sik has released 11 CDs for ballet technique classes entitled "Inside Ballet Studio."
I am a very patient teacher. I love teaching all ages. I don't teach everyone the same way. I tailor lessons according to individual goals/needs. I stress the importance of technique and musicality.
Reviews of lessons with Yee-Sik Wong