Arranging, Classical Piano, Conducting, Keyboard, Music Theory, Orchestration,
Piano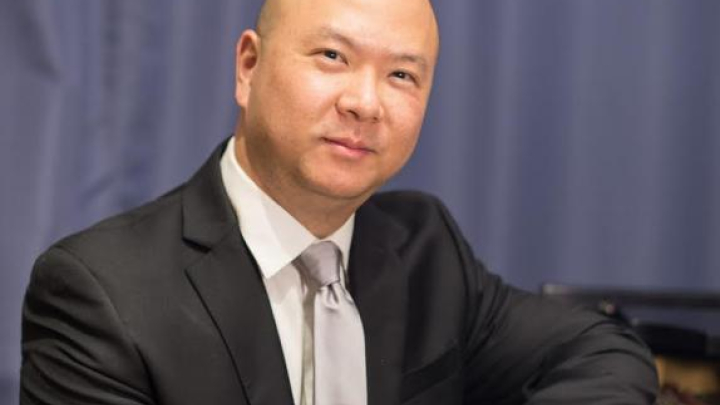 Lesson Fees
Promotions Available
Free 15 minute trial lessons
Book 10+ lessons for 10% off
Book 20+ lessons for 20% off
Book 5+ lessons for 5% off
About
I am a multifaceted musician with busy career as a conductor, arranger, pianist, and teaching artist. I call myself an "artrepreneur." I founded my own orchestra called Ensemble 212 in New York and we have received critical acclaim for our innovative programming of works by living composers, exciting interpretations of the standard repertoire, and my own arrangements and transcriptions. I have also guest conducted numerous ensembles in Europe and North America and my arrangements and transcriptions have been performed throughout Asia, Australia, Europe, North and South America by leading orchestras such as the Baltimore, Phoenix and Singapore Symphony Orchestras. I was born in New York City and I am a proud 2nd generation Korean-American born to immigrant parents.
Although I have taught at esteemed institutions such as Haverford College, Queens College and City College of New York, my main passion is teaching individual students 1 on 1, providing quality instruction to those want to enrich their lives with music. I started teaching when I was a conservatory student myself. Since then, my studio, which I call Opus 7 Music, grew over time and now I have both in-person students in New York City as well as students all over the world that I teach online. My students are diverse in age, ranging from 3 to 89, ethnic diversity, and socio-economic background. Music is a universal language that brings people together and I am committed to transforming people's lives for the better by encouraging people to create music themselves from the heart and not just by listen to others performing it.
Whether you are totally new to piano or a seasoned player wishing to brush up your skills, I can help you develop an in-depth experience with piano. During lessons I emphasize skill development in developing proper technique, critical thinking and listening, creative problem-solving, efficient practice, and attention to separating the different elements in the music in order to pay closer attention to detail. With repertoire, I work closely with each individual student tailoring their own custom lists with a mix of genres and difficulty levels. To encourage growth and consistent improvement, I recommend all my students to perform once or twice a year in online recitals but this is entirely optional and based on the student's comfort level. I am very patient, encouraging and supportive of my students. If you commit to making music an integral part of your life, I will open new paths of expressing yourself through music that you never thought possible. Whatever your skill level and personal goals may be, I will help you improve and enjoy playing the piano more than ever. The skills you will learn in our lessons can be applied to all areas of your life, not just piano.
Piano is for everyone and it's never too late to start learning. Lessons are available for either 45 or 60 minutes. 30 minute lessons are available only for young beginners under the age of 10. If you have any questions regarding how to start lessons with me, please feel free to reach out and/or book a free 15 minute trial lesson with me. I look forward to hearing from you!
I am a professional musician and entrepreneur dedicated to sharing my love and passion of music with others. I have a long track record of teaching piano, conducting, arranging, orchestration and tutoring ear training and theory ever since I was a conservatory student myself. This lifelong vocation of mine is equally important to me as performing. As a certified Steinway education partner, I specialize in developing students to reach their full potential.
No two students are exactly alike so I customize the curriculum for each individual student so they can best succeed on the piano. For beginner students, I usually start off with the Faber Piano Adventure series for young students and for adult beginners the Alfred Adult All-in-One Course to teach the basics and fundamentals of piano playing. As the student progresses, I gradually add scales and arpeggios and supplement the materials by selecting repertoire tailored to fit the student's tastes and specific goals. I encourage my students to improvise as well.
For intermediate and advanced students, I address the technical needs of each student and teach the standard repertoire in the piano literature and any specific repertoire they wish to learn. Focus is geared toward bringing out nuances and improving musicianship and artistry. Piano is for anyone who wants to learn and it's never too late to start! Lessons are available for either 45 or 60 minutes. 30 minute lessons are available only for young beginners under the age of 10. I offer a FREE 15 minute trial lesson so if you have any questions regarding how to start lessons with me, please feel free to reach out. I look forward to having you join my studio and let's start making music together!