Drums, Drum Rudiments, Percussion, Snare Drum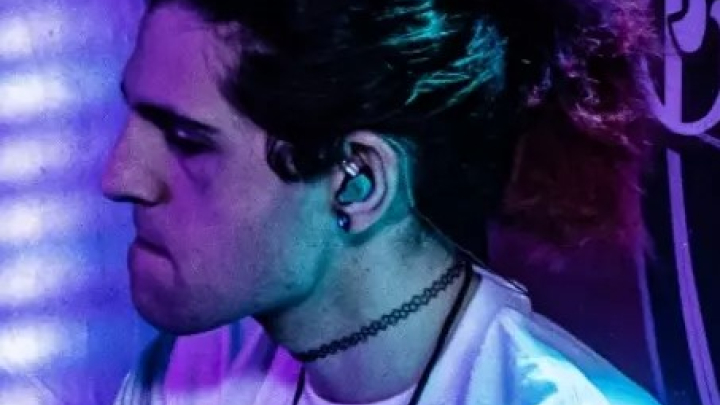 Lesson Fees
Promotions Available
Free 15 minute trial lessons
Subscriptions discounted up to 17% off
About
Yousef was a relatively late bloomer as a musician, but upon picking up the drums in High School, it became apparent that it would become more than a hobby-- but a calling. As Yousef continued playing out in university and beyond, their aggressive, but tasteful approach to drums became well-known in the DC rock scene. Yousef is recognized for unique approaches to odd-time and displaced grooves, as well as genre-bending and challenging musical norms.
Scaffolded by a Civil Engineering degree and as an educator in the public school system, Yousef now lives in the heart of Tacoma WA, pursuing the dream of teaching drums and continuing to be involved in multiple facets of the music scene on a daily basis.
----
My love of percussion is easy to explain but a difficult one to do so concisely! For me, it goes deeper than the drums or the teaching itself. It's really about my love of music, and how empowering it feels to share it with others. It can be difficult to do this with non-musicians, so when I'm able to explain concepts in detail and show how other musicians have capitalized on them, it can be exciting to vicariously experience these musical discoveries through my students. It's also exciting to consolidate things that took me years to learn and then get to see how efficient teaching/practice can help achieve results so much more quickly than I was able to on my own.  
The core belief behind my lessons is that they absolutely must be student-centered and adaptive. I go above and beyond to make sure that each student gets a personalized experience. Lessons (of any kind) are about understanding where the student is, playing to their strengths, and appropriately challenging them. My approach goes further than just exercises or training! It also includes what's most important in the end of the day: the student's interests, goals, and desires. I'm especially perceptive when it comes to tackling personalized problems with different students.
I have worked with students from ages 4 to 67 with learning disabilities, ADHD, autism, and students whose first language is not English.
5 years as a self-employed Drum Teacher.
Various festivals, tours, events, recordings.
Member of Sabian Educators Network.
As any beginner will tell you, starting out can be a challenge, and I want to make this start as comfortable as possible. It's important to use an interactive and entertaining approach in order to encourage students to seek out drums as a means to cultivate wonder, excitement, and pleasure from learning about music as a whole. Music is a universal language, and as such, it has no age or ability requirements! I want to accommodate all of your musical needs to empower you to enjoy music in any way that you desire.
For beginners, it's very important to spend some time on grip and rudiments, but I make sure to tie it into real "music" by the end of the first lesson.
For students with more experience, I take the first lesson to see where they are and provide a few challenges. It's also important to assess what are likely more objective goals.
My favorite books are: Stick Control (George Stone), Progressive Steps to Syncopation (Ted Reed), 1001 Drum Grooves (Steve Mansfield)