Classical Piano, Collaborative Production, Drums, Hand Drums, Music Theory,
Piano, Ukulele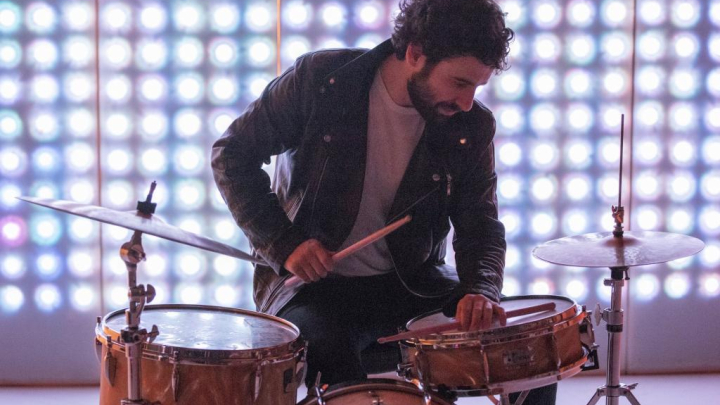 Lesson Fees
Promotions Available
Book 5+ lessons for 5% off
Book 10+ lessons for 10% off
About
Music means the world to Zach Sutton, and he's made it his mission to ensure it can be a significant and special part of other people's lives, too.
 The Toronto native has long been a staple of Canada's vibrant music scene, playing professionally for nearly 15 years as the drummer of hook-heavy rock outfits Jane's Party and The Devin Cuddy Band. He has also performed alongside national treasures like Blue Rodeo's Jim Cuddy, Kathleen Edwards, July Talk, Matt Mays, Whitehorse, Midnight Shine, and more. All the while, he's been teaching music in various capacities, both independently and with several high-profile schools and studios.
Sutton has amplified those efforts significantly as an educator and entrepreneur. Building on his foundation of a Bachelor of Fine Arts degree from York University's Jazz program, where he also won the prestigious Oscar Peterson Jazz Scholarship, Sutton is now working towards his MBA in Music Business through Berklee College of Music. He's also teaching at Toronto's Regent Park School of Music while building up his student roster and programming options at his own studio.
Through a combination of in-person and online lessons, Sutton custom-tailors his curriculum – and approach to delivering it – to each individual student, making sure they're excited, engaged, and primed to thrive.
Sometimes, that means following the Royal Conservatory of Music's formal curriculum; other times, it means drawing on his experience in live performance and collaboration, recording tracks, and navigating the intricacies of the music business. The ultimate goals are the same: to establish and expand a passion for music; to demonstrate the power of creativity and collaboration; and to develop interpersonal connections and instill a sense of community.
Put simply, it's about showing and sharing ideas and tools that students can use to achieve their individual goals, whatever they may be. Subsequently, he might have a 6-year-old student learning to record himself on an iPad, or a 26-year-old learning how to upload and monetize her productions on Spotify, or a 66-year-old getting tips to manage their cover band.
Whether it's working one-on-one with a budding artist in the studio or leading by example from the stage, Zach Sutton simply wants to share the power and impact of music with as many people as he possibly can.
BFA York University (Toronto) in Jazz Performance
MBA from Southern New Hampshire / Berklee College of Music in Music Business
Some of my favorite books and apps:
Piano Maestro
Hudson Music Digital Library
Soundtrap
Incredibox
Google Chrome Lab
Music For Little Mozarts
HD Piano
Online Pianist
Garageband