Drum Rudiments, Drums, Snare Drum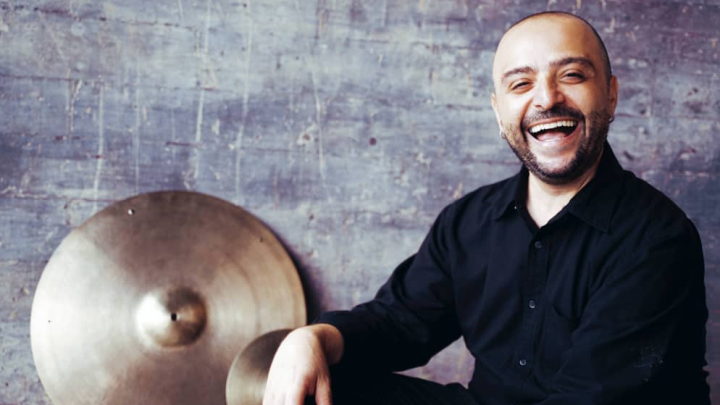 Lesson Fees
Promotions Available
Discounted price for subscriptions
Book 5+ lessons for 5% off
Book 20+ lessons for 20% off
Book 10+ lessons for 10% off
About
I'm a drummer and drums teacher from Italy specialized in Jazz music, funk. I graduated with a B.A. degree in Music Performance - Drums at the Giuseppe Verdi Conservatory Milan in the 2009/12 academic year. Here I studied a lot of things about the world of Jazz Music so I've acquired a lot of knowledge and skills through the study of: Piano, Harmony, Ear Training, History of Music, Composition. 
From august 2017 to august 2022 I got the privilege to teach at the Jazz department of the Beijing Contemporary Music Academy (BCMA) China as jazz drum teacher, big class and ensemble music teacher. 
From 2020 I  work regularly with an online Asian platform called " Jazz Wold" with whom I several online drum courses. 
I'm credited on over fifty albums, four as leader,  and held masterclasses in Africa, England, Germany and China, including the Shanghai Conservatory in 2018. 
 I'm the author of a drums method "La Coordinazione", edited by Esarmonia Edizioni in the 1999 and I'm currently working on new ideas, including a method for the brush technique. 
I  was interviewed on various newspapers and radios including: Musikateneo, Drums and Percussion, Senza Barcode, JAZZIT, Jazz Espresso, Radio Rai 3 (Antonio Fusco 6et, New Semplicity Trio, Tino Tracanna Acrobat), Jazz Inside, Popular Radio, Beijing Radio.
In 2014 I got the honour to be  mentioned on the new edition of the Italian Jazz Dictionary edited by Flavio Caprera, for Feltrinelli Edizioni.
I  played and collaborated with important names of the international music scene including: Tim Berne, Nick Hampton, Yuhan Su, Paolo Fresu, Tino Tracanna, Paolino Dalla Porta, Francesco Bearzatti Tinissima 4et, Reem Kelani, Giovanni Falzone 5et, Giovanni Falzone Contemporary Orchestra and many others.  
As leader I'm currently following several projects including Antonio Fusco 5et Peaceful Soul (China / Japan), Antonio Fusco 4et Silk Road, Antonio Fusco Trio. 
Actually I live in Italy and I have a personal studio where I teach private drum lessons and online lessons. 
Teaching is a great responsibility and a job that must be done with passion and patience. This is the greatest lesson I have learned.
 
I can teach students everything about drums and how to develop their own sound and personality, developing a daily routines and analyzing the drumming of the great masters. 
I know how to offer constructive criticism in a way that encourages students to work harder, not discourage them or make them feel guilty. 
I love teaching and would greatly appreciate the opportunity to offer my skills and experience with you. 
Thank you
B.A. degree in Music Performance - Jazz drums at Giuseppe Verdi Conservatory Milan (Italy), July 2012
Hello! I'm Antonio and my mission is to pass my passion about the drums and the music to everyone who is interested. I would like to show them how important is learning an instrument and improving new skills and, have fun getting into the fantastic world of the drums. My method focuses on: coordination and independence, grooves, play melodies on drum,  the art of brushes, analysis of the world's greatest drummers, developing a solo, the ride cymbal technique, the sound of jazz drumming, tuning the drums and more.  I would like to help every single drummer to get better with the drum and to broaden their horizons.
You can check out my teaching plan and the program attached in PDF