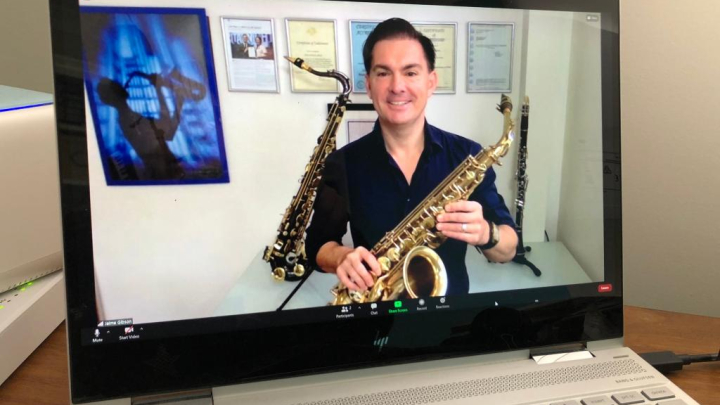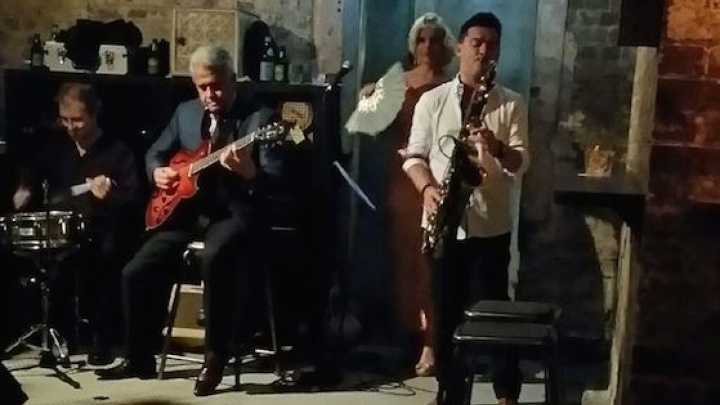 Lesson Fees
Promotions Available
50% off first lesson for new students
Subscriptions discounted up to 100% off
About
The Juilliard School, New York says "Jaime Gibson is an extremely passionate arts educator and leader with the skills and dedication to take whatever he's doing to the next level. ...Jaime demonstrates his willingness to think outside the box to develop thriving K-12 performing arts programs. He is well-equipped to be a real mover and shaker in the field of arts education in the 21st century."
Stephen Dunn, The Juilliard School, New York, curriculum specialist - 2023
I'm a professional Music tutor giving children and adults engaging private Music lessons. All sheet Music and backing tracks are in your own online folder. Encouragement is given between lessons by myself when you child log your practice! I was voted LessonFace Soprano Sax Teacher of the year in 2022
I use internationally recognized instrumental exam boards that allow you to sit your online performance exam recognized by Cambridge and Oxford University. Through "Tom Play" your child has 50,000 sheet music and backing tracks with example recordings for all levels of student. My students receive a 50% discount on the annual purchase price
I'm a registered Australian and U.K and European leading Music teacher holding a Bachelor of Music, Graduate Diploma in Education, and a Masters in Educational Leadership
 
In working with students for The Juilliard School and Royal College of Music, London I have found this is the best structure for Online engaging Music Lessons
Lessons are started with a welcome and then technical warm-ups. For Jazz Players we revise scales for improvisation
These are followed by recaps on the previous lesson with feedback and then new Musical pieces
Exam Syllabus and resources are stored on Google Classroom including backing tracks and Sheet Music.
Homework is always given and written down for both student and teacher in digital form
At all times I encourage the student and ensure we are working on an agreed goal 
Masters in Music Educational Leadership from Birmingham City University Council Member of the Music Teachers Association Bachelor of Music - Australia Graduate Diploma in Education - Australia Registered classroom teacher in the UK and Australia where I have been a Director of Music and I currently work Internationally through the worlds largest premium network of schools I work alongside The Royal College of Music in London and The Juilliard School in New York
TomPlay for professional accompaniment
ABRSM Exam preparation
Trinity Classical Exam preparation
Trinity Jazz Exam preparation
AMEB
Playalong Pop Methods
Real Book of Jazz 
Jamey Abersold Series for improvisation
IGCSE and IB curriculum for Senior School students
Composition as per A levels, IGCSE and I.B grading and standards and for many types of bands
Reviews of lessons with Jaime Gibson