Music Theory, Students with Special Learning Needs, Viola, Violin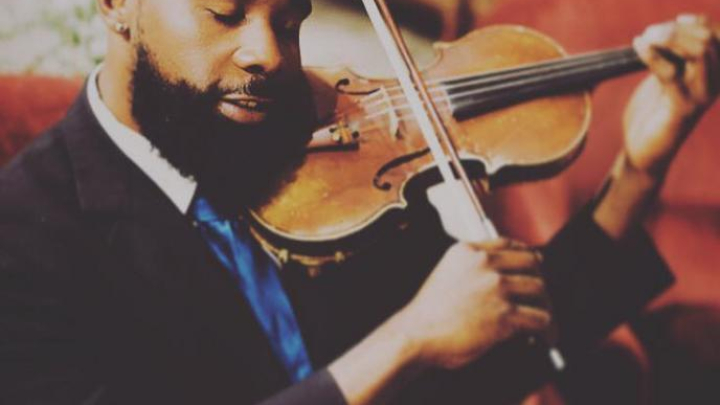 About
Shawn LeSure, a graduate of the Oberlin Conservatory, has been playing the violin since the age of ten. He

comes from a musical family; his older brother, a cellist, is a Juilliard graduate. Shawn was the winner of the

MENC all-USA High School Musicians' Competition and also has many scholarships to his credit: Sewanee

Music Festival, Apple Hill Chamber Music Festival, and the Dean's Talent Award at Oberlin, where he studied

with Marilyn McDonald. In his time at Oberlin, Shawn played in master classes for renowned artists like Anner

Bylsma, Jennifer Koh, and Rachel Barton Pine. Through his playing Shawn has participated in chamber music

and symphonic tours on four continents. He has had the opportunity to concertize in venues such as Carnegie

Hall, and the Walt Disney Concert hall.

An avid chamber musician, Shawn has worked with artists such as Leonard Matczyznski, Miles Hoffman of the

American Chamber Players, and Andras Fejer, of the Takacs Quartet.

Shawn's interests and pursuits vary widely. He writes poetry and music, he loves to perform music of all types

and instrumentations; especially chamber music and improv. Through all the various avenues his expression

takes, Shawn weaves the common web of rich expression, authenticity, and love.

He plays on a violin by Gary Rickman, on generous loan from Neil Rickman and the Rachel Elizabeth Barton

Foundation.
I make learning the violin fun, first and foremost. In addition to the awesome experience of learning with me, you will gain deep and valuable insights, into the violinistic technique, music theory/aural skills, general musicianship, improvising and so much more!
I am a professional concert violinist and educator, with over 2 decades of experience. I attended a very highly regarded music conservatory and have toured all over the world playing, as a chamber musician, orchestral player, and soloist. I have even worked with Stevie Wonder.
If you are interested in the violin, or are an established violinist/violist I can help you to take your progress and skills to the next level! Reach out to me and let me know!
Music is a demanding and challenging enterprise, but that does not mean it cannot be fun. With the appropriate guidance, the musical journey can be both exciting and a process- where we enjoy progress and that progress fuels greater skill, motivation, fun, and discipline.



No two students are exactly alike, so the instruction and curriculum is catered individually to match the student's temperament, interests, and lifestyles. I want each student to get exactly what they need from the experience-as quickly and with as much joy as possible.



I have been teaching for nearly 20 years, all around the world, from Ecuador, to Rhode Island. I have created specific curriculum for students of all ages, including group classes and individual lessons. I know how to reach students where they are and work diligently and intelligently with each one, to, achieve the kinds of results that last and that inspire.



Let me assist you in your musical journey, where together we work and enjoy musical growth and overall fulfillment! You will have a blast in a safe environment where you are free to be yourself and to make mistakes; mistakes actually help us to grow! Reach out to me and lets get started today!