Find Your Ideal Ecoprinting Teacher for Live Lessons Online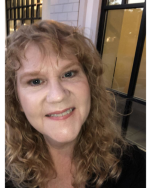 Ecoprinting
3 Years
Teaching
on Lessonface
Pamela Jenkins grew up in the middle of the woods, and spent her childhood wandering amongst trees, along stream banks, and through meadows, listening closely to her grandparents' and father's shared knowledge of the plants which surrounded them. She is honored to be the steward of a small piece of land in Baltimore County, where she has planted many of the native trees, shrubs and
Ecoprinting, Maryland Sheep & Wool Festival
3 Years
Teaching
on Lessonface
M. Theresa Brown is a long-time professional portrait artist whose art career embraces many areas of the arts. Her years of printmaking and color work led her to explore the fiber arts. Using many similar skills and accumulated knowledge, she evolved as a hand painter and ecoprinter on natural fibers.
Want help finding your ideal teacher? Use our free matching service.
Fill out the quick form and teachers who fit your needs will be in touch.