Open Mic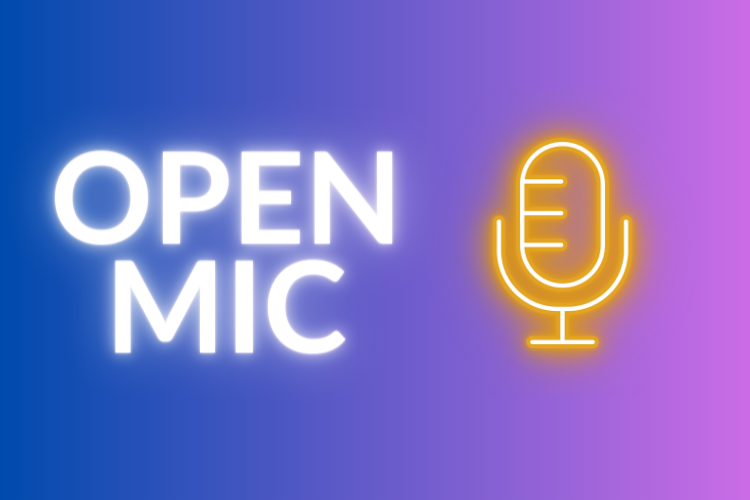 About Open Mic
Join us for the Open Mic!
For many, a big part of music is performing. The Open Mic is a space for Lessonface teachers and students to express their musical gift to a welcoming audience. Join for your chance to share your gift and accomplishments, and be inspired by what others within the Lessonface community have achieved.
Sign up for free by clicking "Enroll" on the top-right, and invite your friends and family so they can see you shine.
Feel free to contact us with any questions or concerns!
---
Lessonface Open Mic
---
When
The Open Mic takes place online at Lessonface.
Sessions hosted by Leah Kruszewski, at 3 pm ET | 12 pm PT | 20:00 UTC.
Check out the Open Mic session schedule below.
Signed up already? Click here.
---
Skill Level
Open for Lessonface students & teachers of all skill levels.
---
How It Works
The Open Mic takes place online at the Lessonface online classroom. Students and audience can join and interact online from anywhere.
Participants get access to the link to join after signing up.
---
Audience
The Open Mic is open for friends & family to watch and interact as well! Feel free to invite them by sharing the page with them!
Lessonface.com/OpenMic
---
Recording
The Open Mic sessions are recorded to the Lessonface cloud, but won't be published automatically. If you would like to retrieve your recording for later review, or if you wouldn't like to be recorded at all, please let us know via email at support@lessonface.com.
About Lessonface, PBC
Lessonface's mission is to help students achieve their goals while treating teachers equitably. Since 2012, we've hosted more than 30,000 students and 2,500 teachers for live music, language, and arts lessons and classes online.
---
Questions?
Contact us by email at support@lessonface.com.