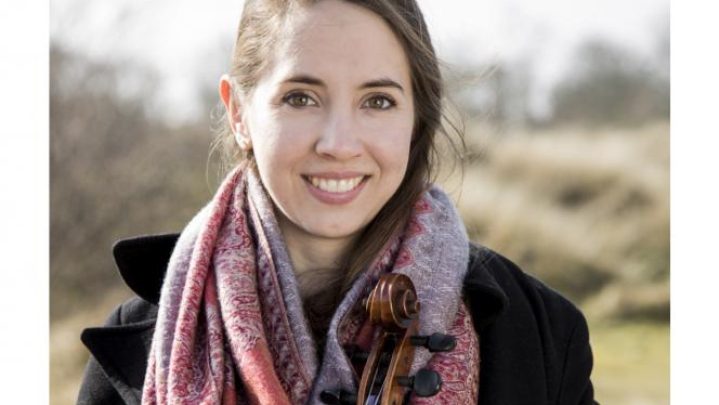 Lesson Fees
Promotions Available
Free 15 minute trial lessons
Book 5+ lessons for 5% off
Subscriptions discounted up to 8% off
About
Victoria Witmer is a viola, violin, and chamber music teacher who prioritizes the needs of each individual student. She teaches with the goals of enhancing performance capabilities and inspiring a love of music.
Performing around the world, Victoria has been a member of Lincoln Center Stage piano quintets and the Lucerne Festival Academy in Switzerland. She also sat Principal Viola for Sarasota Opera's Winter Opera Festival. Through participation in numerous festivals and Masterclassses in Europe, Victoria has assimilated the many ideas and diverse methods taught by widely recognized artists.
Her extensive repertoire arches from Baroque to the very Contemporary, spanning from Bach to  Brahms, Bartók, Hindemith, Piazzolla, Kurtág, and more.
Victoria completed her Bachelors in Viola Performance at Indiana University, followed by Master of Arts and Postgraduate Certificate Viola at the Universität Mozarteum in Salzburg, Austria. 
Victoria is flexible to each student's unique learning style and motivations for studying an instrument. Her main goal is to help students prepare to play well during all stages of their musical development. Lessons focus on building musicianship, expression, ensuring proper technique, and developing an effective practice routine.
Universität Mozarteum, Salzburg, Austria [Postgraduate Certificate and Master of Arts (with Distinction), viola] --- Indiana University, Jacobs School of Music, Bloomington, Indiana [Bachelor of Music, viola performance]
Reviews of lessons with Victoria Witmer