Advanced Audio Settings on Zoom
Zoom Meetings, the video conferencing app we use for lessons and classes, released an update with some exciting new audio features.
Important to note that these settings are not required in order to use Lessonface and most users will have a totally okay experience by leaving these settings as they are.
We recommend these settings to users if their audio is cutting off when playing over backing tracks, when playing in the higher or lower registers, or when playing sustained or percussive sounds.
---
Interested in trying out these settings?
A few quick observations:
• Make sure your Zoom Client for Meetings is up-to-date. Download and install the latest version here or on your App Store, or click "Check for Updates..." on the Zoom Client.
• These settings will affect the way your audio is sent to your peers in the meeting, but not the other way around, so feel free to share this page with your teacher/student if you believe they would benefit! Here's an easy-to-remember link: Lessonface.com/ZoomAudio
Below are simple steps to get set up.
As always, contact us with any questions.
Choose the operating system:
• Mac & Windows
• iOS (iPhone/iPad) & Android
---
Mac & Windows
1 - Finding the Audio Settings Panel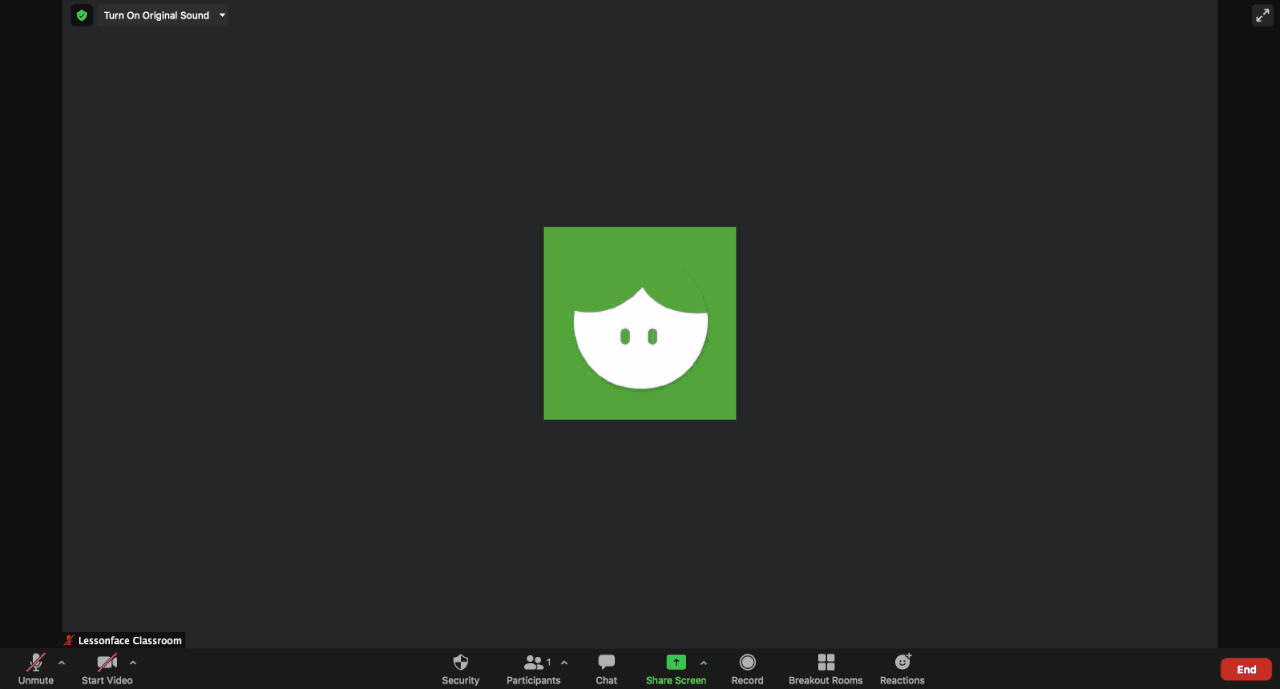 ---
2 - Optimal Settings for Music Lessons
Scrolling down on the audio settings page, mark the settings as follows:
• Automatically adjust microphone volume - Checked
• Show in-meeting option to "Enable Original Sound" from microphone - Checked*
• Supress Background Noise - Low
• High fidelity music mode - Checked
• [Optional] Echo Cancellation - Uncheck only if you're using headphones
* in addition to being enabled, Original Sound needs to be switched on in the video window, explained in the 3rd step below.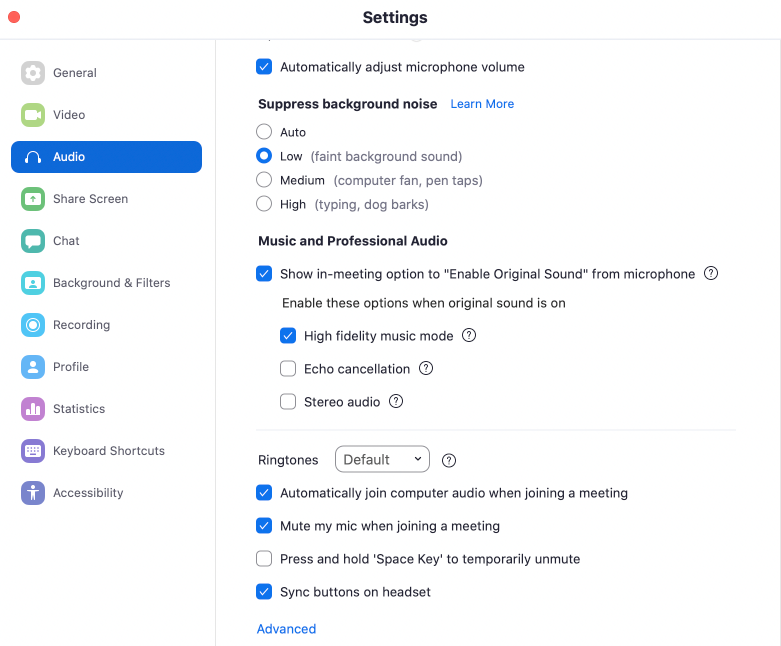 ---
3 - Enabling Original Sound
Checking the box for Original Sound in the audio settings panel will give you the ability to enable it on the video window, but it still defaults to switched off.
Switch it on, and you're good to go!
(It's good to keep an eye on it from time to time in case it gets switched off by itself!)
Important note about Original Sound: if you have a fan or some kind of continuous source of noise in the room, it's good to check with other meeting participants how your audio is coming out, as the noise can be a little distracting. Having only the settings described in step 2 enabled and leaving Original Sound disabled is okay too! We want some of the natural sound of the room to be sent out, but not too much of it!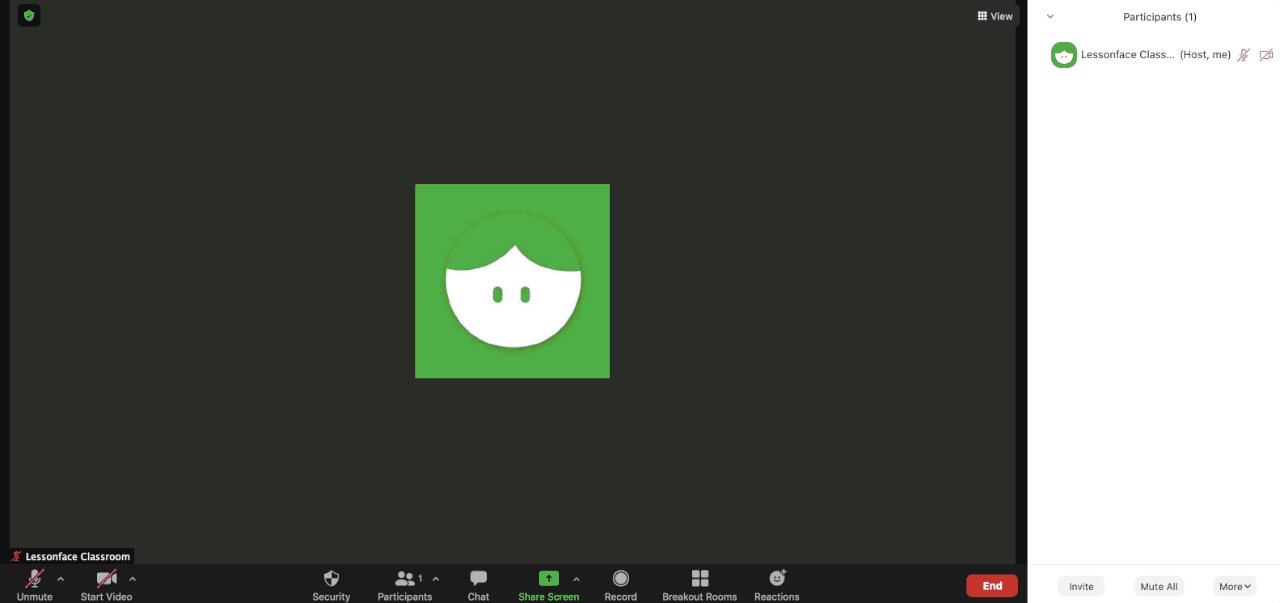 ---
iOS & Android
1 - Zoom Settings
Before you join the meeting, open Zoom on your device, go to Settings >> Meetings, and switch Use Original Sound on.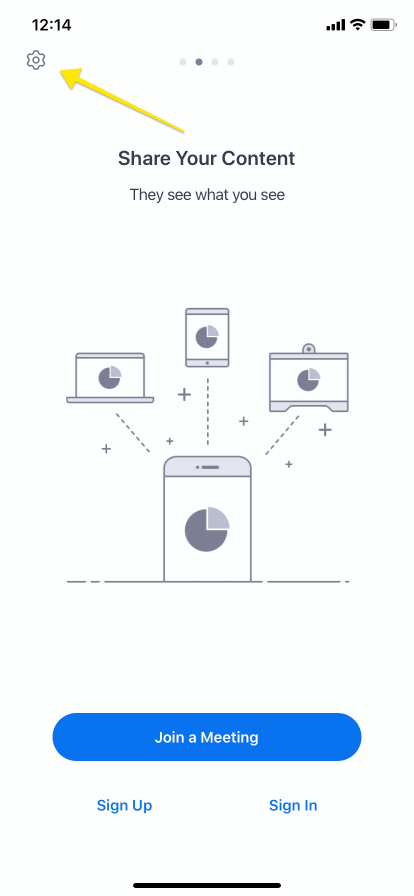 –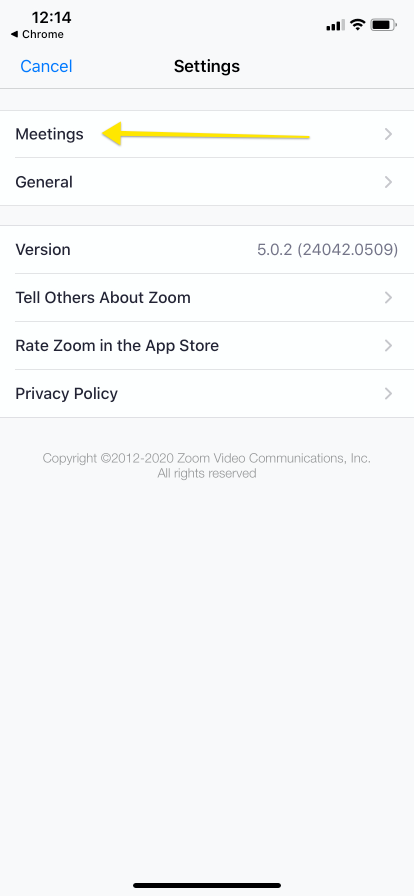 _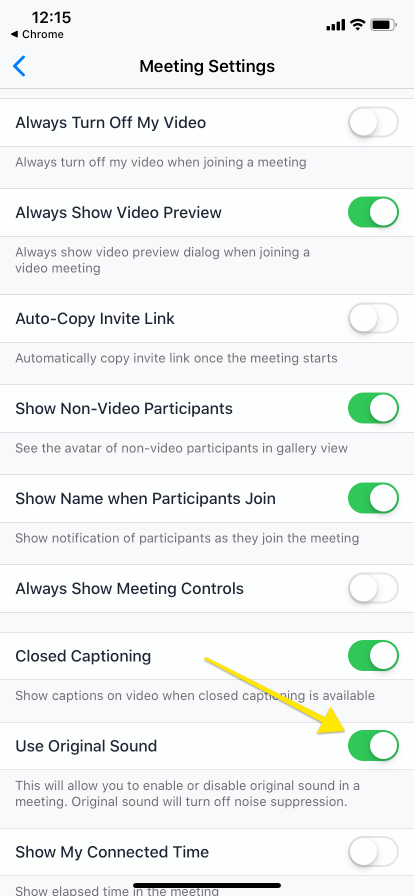 ---
2 - Join Meeting and Enable Original Sound
Join any Zoom meeting (can be the Lessonface Video Test Room), click More... and Enable Original Sound.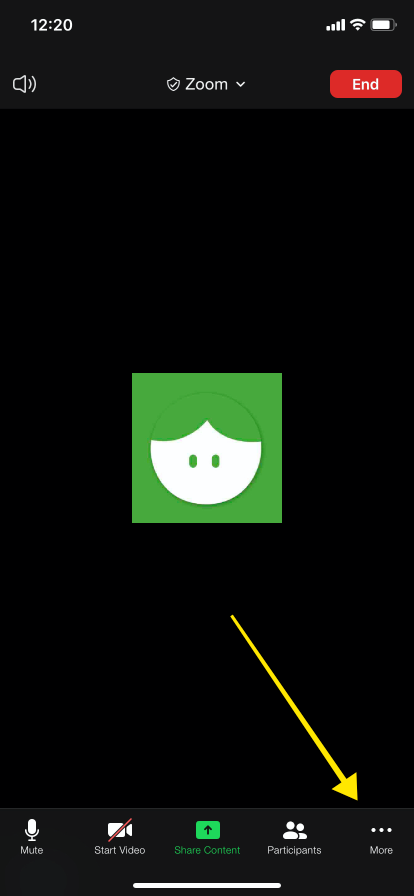 –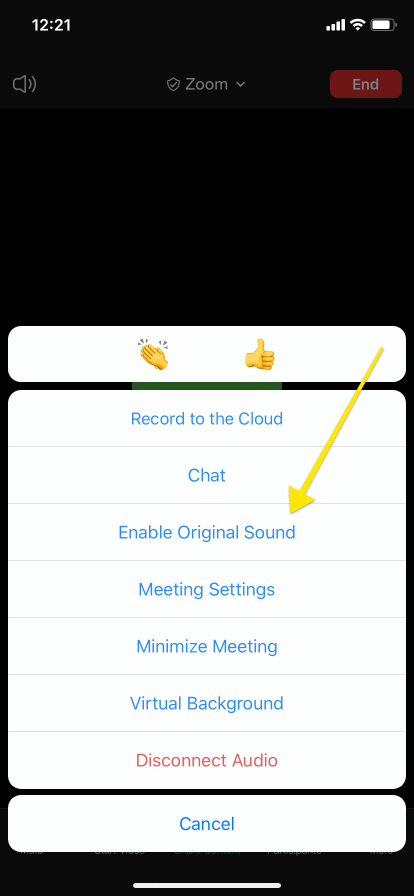 ---
3 - You're all set!
Go to the same menu to Disable Original Sound, if needed.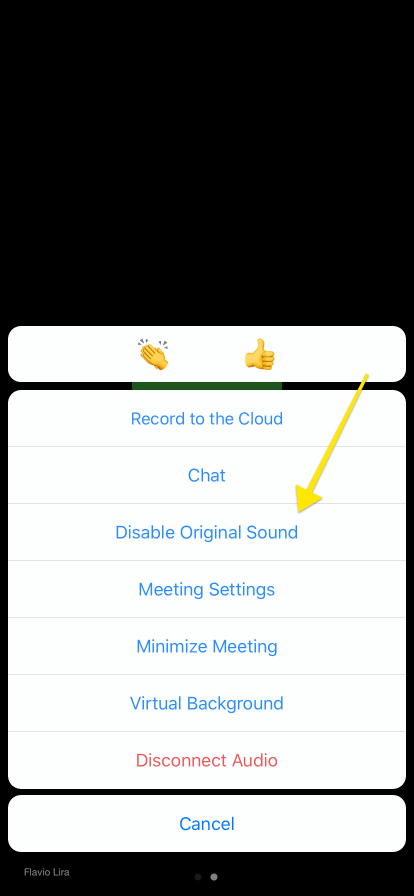 ---
These settings should prevent Zoom from filtering out musical sounds that it might consider "background noise".
We'd love to hear your thoughts! Contact us by email or via the chat bubble on the bottom left corner.
---
Would like to schedule a tech-support session and go over these settings together? Book a free 15 or 30-min session here - just like a normal lesson.