Find Your Ideal Book Arts Teacher for Live Lessons Online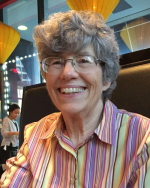 Book Arts
Since first encountering The Penland Book of Handmade Books at the public library in 2006, I have been passionate about making books and have been learning and practicing the crafts involved in making books – binding, making paper, marbling paper, creating book cloth, and woodworking. These skills have been acquired from the John Campbell Folk School (Brasstown, NC), the
Book Arts
1 Year
Teaching
on Lessonface
Alex McClay lives and works in Cincinnati, Ohio as an interdisciplinary artist, an instructor in Printmaking at the University of Cincinnati and the 2022 Artist-in-Residence at Tiger Lily Press. She graduated with an MFA in Studio Art from the University of Georgia in 2021. She received her BFA in Studio Art from the University of Cincinnati in 2014.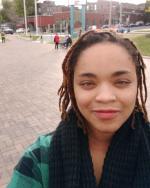 Electric Guitar, Painting, Book Arts...
Olli is a Teaching Artist with passion for art history and...yarn! She has been working alongside professional artists as an assistant, consultant, and curator for over 10 years and stepped into the roll of teaching two years ago. Given an exposure to many different media and a passion for learning how art practices develope over time, Olli is a well-spring of creative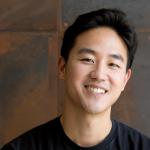 Want help finding your ideal teacher? Use our free matching service.
Fill out the quick form and teachers who fit your needs will be in touch.