Find Your Ideal Dance Teacher for Live Lessons Online
Dance
3 Years
Teaching
on Lessonface
Hi, and thank you for checking out my work! For my past clients, thank you for your patience. I was on hiatus for personal reasons, but I am thrilled to be back on my feet and back on Lessonface.
Free trial lesson
Promotions available
English, Dance
4 Years
Teaching
on Lessonface
Hello, bom dia! I'm Hanna, and while I am originally from California, I have spent the better part of the past decade living in the northeast of Brasil. I spent a number of years working with water access and sanitation, and have also been an experiential educator.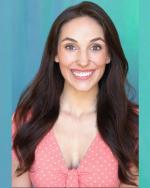 Country Voice, Opera, Dance...
Waitlist
4 Years
Teaching
on Lessonface
2020, 2021, 2022 Teacher of the Year for; Voice, Pop Voice, Voice Artistry, Artist Development// Student Features; Lola Blanc; Recording Artist on Spotify, Kiara, Swing; Norweigan Cruise Lines; Donna Summer Musical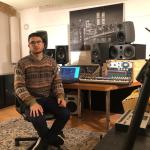 Want help finding your ideal teacher? Use our free matching service.
Fill out the quick form and teachers who fit your needs will be in touch.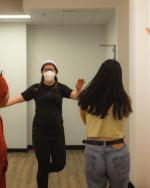 Dance
1 Year
Teaching
on Lessonface
Jo Troll, an aroace trans art-maker and creative coach, has studied Irish dance with Kieran Jordan since they were 11 years old. They are experienced in a variety of percussive dance techniques including sean-nos, Irish step, Appalachian clogging, body percussion, and rapper sword dance, and hold a graduate diploma in dance studies from Trinity Laban Conservatoire of Dance.
Dance, Cooking, Music
2 Years
Teaching
on Lessonface
T-Claw is a professional dance caller and musician with 20 years of organizing experience. He's a passionate community-driven instigator for traditional music and dance, frequently employing unorthodox methods for maximum engagement. Growing up in Nashville, TN, he played mostly punk and jazz, all the while fighting for human rights, social justice, and better biscuits. In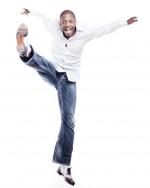 Dance, Rhythm Training
2 Years
Teaching
on Lessonface
I have worked extremely hard to become one of the top, most sought out tap instructors and dance educators in the Pacific Northwest. Now it's time to spread my knowledge to others who want to learn that I'm not able to see in person.
Upcoming Dance classes and more related events
View all
Mon, Jan 8, 6:00 PM

,
+4 more
EST
Aubrey Atwater
Wed, Mar 6, 6:00 PM

,
+4 more
EST
Aubrey Atwater
Mon, Dec 4, 7:00 PM

,
+8 more
EST