Find Your Ideal
Arts
Teacher for Live
Lessons Online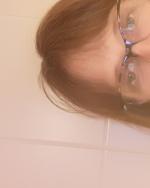 English, ESL, Arts...
3 Years
Teaching
on Lessonface
I am a native English speaker, with technical experience in French, German and Italian. I have 20+ years professional teaching experience for all ages - infants to senior citizens, in ESL, STEAM, Montessori, English Business Technical Language and Travel Language. Music, Art and Architecture are my passions too! I am an architect with specialization in sustainability (LEED
Free trial lesson
Promotions available
Fiber Arts, Writing, Arts...
Hello, my name is Dea and I am interested in helping you in your next creative endeavor. I'm great to work with if you have creative projects or school/work/personal projects that involve visual art, film, or writing. I have worked as a tutor covering art, writing, film, video production, film editing, basic 2D animation, photography and photo editing.
AP English Language & Composition, Writing, Arts...
1 Year
Teaching
on Lessonface
Making art all my life, I began working as a professional artist in my home town, the Wildwoods, NJ, painting murals for local businesses and set backgrounds for high school plays, as well as teaching private and group art lessons.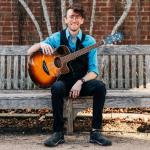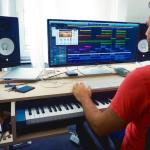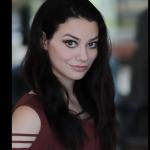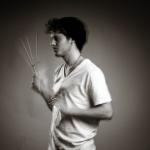 Want help finding your ideal teacher? Use our free matching service.
Fill out the quick form and teachers who fit your needs will be in touch.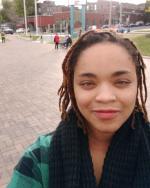 Electric Guitar, Painting, Arts...
Olli is a Teaching Artist with passion for art history and...yarn! She has been working alongside professional artists as an assistant, consultant, and curator for over 10 years and stepped into the roll of teaching two years ago. Given an exposure to many different media and a passion for learning how art practices develope over time, Olli is a well-spring of creative
Saxophone, Alto Sax, Arts...
3 Years
Teaching
on Lessonface
Hi! My name is Itzel Reyna. I'm a professional saxophone player, instructor, and music lover. I was awarded the first-ever Latin GRAMMY Prodigy Scholarship in 2015 in partnership with pop star Enrique Iglesias and LGCF. I've recorded several albums as a sideman and performed professionally with numerous bands in Boston, Mexico City, and New York. I graduated from Berklee
Acoustic Guitar, Electric Guitar, Arts...
2 Years
Teaching
on Lessonface
Hello! My name is Travis Sykes. I have over a decade of real world experience in music that I apply to my lessons and teaching curriculum everyday. I also hold a Bachelor of Musical Arts in Songwriting from Berklee College of Music that I received in May 2011. At Berklee, I studied with the Chairs of the Songwriting, Harmony and Bass Guitar Departments.
Piano, Music Theory, Arts...
Chun Ho comes from Hong Kong. He made his first step in music under his mother's friend, and at the age of four. He made enormous improvements after training by pianist Zhao Ning and won the Second Prize at the Hong Kong Youth Music Competition 2013. Chun is an active musician both inside and outside the school setting. Besides taking part in school concerts, he has also
Upcoming Arts classes and more related events
View all
Fri, Nov 3, 9:00 AM

,
+5 more
EDT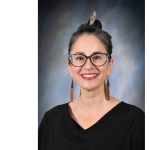 Jennifer Reis
Tue, Nov 14, 7:00 PM

,
+3 more
EDT
Bobbie Pell
EDT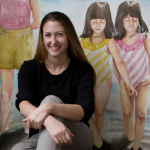 Allison Maletz