MAFA
The MidAtlantic Fiber Association
Welcome to the MAFA page on Lessonface.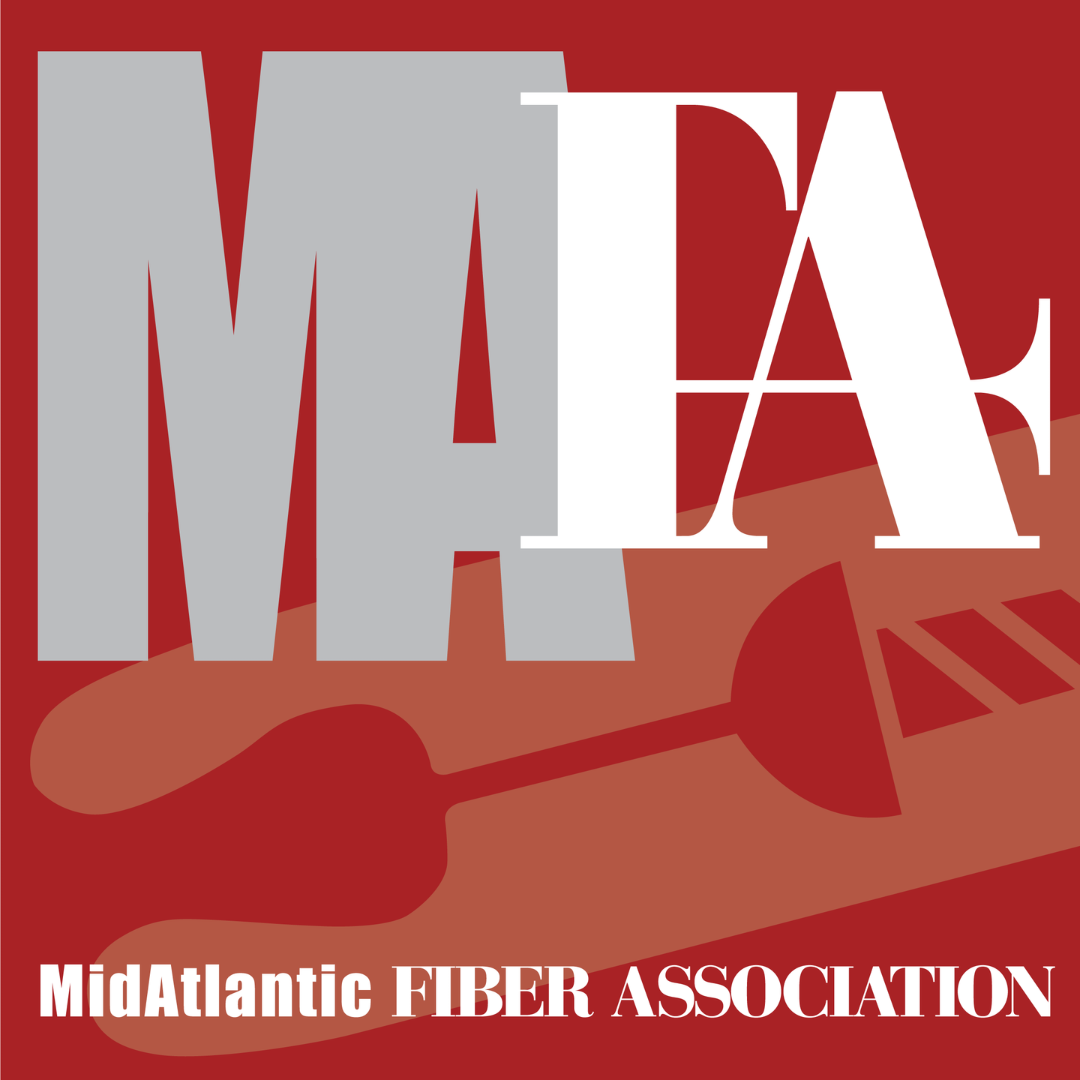 About MAFA
The MidAtlantic Fiber Association (MAFA) represents and supports a community of fiber arts guilds in the greater Mid-Atlantic region. Although MAFA is best known for its biennial conference - and now for virtual programs - the all-volunteer, not-for-profit organization also provides ongoing financial grants, fellowships and scholarships to promote education, development and public outreach in the fiber arts.
For more information on registration access and closure, class cancellations, refund policy & more, please visit the MAFA FAQS page. Also check out MAFA's virtual landing page: mafafiber.org/virtual
If you are a member of a fiber arts guild in the Mid-Atlantic region, check the Find a Guild page to see if your guild is a MAFA member (which makes you a member). If not, or if you live out of the area, please consider joining MAFA as an Associate member here.
Upcoming MAFA Classes and Lectures
A Weaving Loom Compendium
with Liz Moncrief
Join us for a 3- hour discussion of some of the best information available regarding your weaving equipment. Details on looms, shafts, treadles, reeds, shuttles, benches, and tips/tricks will help you achieve a better handwoven cloth, and will make you more comfortable at your loom.
Saturday, January 20, at 2 pm ET | 11 am PT - Learn More and Sign Up
MAFA Book Group discussion of The Lost Flock by Jane Cooper
MAFA members will get together for the first MAFA Book Group to discuss The Lost Flock by Jane Cooper. The book group discussion will be followed on January 27, 2024 by an author presentation and chat with Jane Cooper.
Tuesday, January 23, at 7 pm ET | 4 pm PT - Learn More and Sign Up
The Lost Flock--a presentation by Jane Cooper
with Jane Cooper
Jane Cooper, the author of The Lost Flock, the subject of the recent MAFA Book Group discussion, will present her further adventures with the Orkney Boreray sheep. Attendees will have the opportunity to chat with Jane and ask questions about the book and her life on the Island.
Saturday, January 27, at 10 am ET | 7 am PT - Learn More and Sign Up
Tee Shirt to Table: Weft-Faced Placemats
with Deborah Jarchow
Learning to weave or reviewing basic skills is even more fun when you can make an exciting project. These placemats are a wonderful way to turn old tee shirts into beautiful, functional home accessories.
Saturday, March 23, at 10 am ET | 7 am PT - Learn More and Sign Up
Cell Weaves on 8 Shafts
with Martha Town
A simple repeat threading on paired shafts creates 4 "cells" which can be woven as Lace, Deflected Double Weave, Honeycomb, and Monks Belt! Weave a unique sampler that includes all these structures; play with bold color effects, and gain confidence in fabric design.
Starts Thursday, May 9, at 7 pm ET | 4 pm PT - Learn More and Sign Up
About Lessonface
Lessonface has been connecting students with great teachers for live online lessons and classes since 2012. Our mission is to help students achieve their goals while treating teachers equitably. We have hosted hundreds of thousands of music, language, and arts classes and lessons.