Find Your Ideal Yoga Teacher for Live Lessons Online
Violin, Viola, Yoga...
Jeanann Dara is a force in modern creation, collaboration and performance. She has developed her own sound with modern viola performance, improvisation and composition. Engaging sounds and manipulating the instrument with extended techniques, she pulls from her strong classical training and invites the listener to participate in the dynamic range from silence to noise and the
Russian, ESL, Yoga
I've graduated Magnitogorsk State University (Russia) with bachelor degree in Economics and Master degree in Financial Management in 2007 and worked at this university for 10 years as a senior teacher. After moving to the USA in 2016, I've studied English at College of the Desert (USA) and worked as a certified ESL tutor there for 1 year.
Acoustic Guitar, Electric Guitar, Yoga...
James is a Classical Guitarist with over 10 years of teaching experience, and 18 years as a player.
Free trial lesson
Promotions available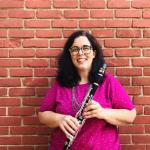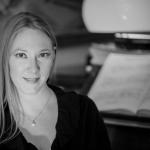 Want help finding your ideal teacher? Use our free matching service.
Fill out the quick form and teachers who fit your needs will be in touch.