Find Your Ideal Weaving Teacher for Live Lessons Online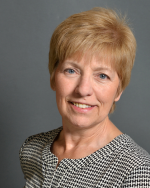 Weaving
3 Years
Teaching
on Lessonface
Karen Donde weaves garments, fashion accessories and home textiles for sale and teaches beginning-advanced weaving classes and assorted workshops for guilds and conferences.
Fiber Arts, Writing, Weaving...
Hello, my name is Dea and I am interested in helping you in your next creative endeavor. I'm great to work with if you have creative projects or school/work/personal projects that involve visual art, film, or writing. I have worked as a tutor covering art, writing, film, video production, film editing, basic 2D animation, photography and photo editing.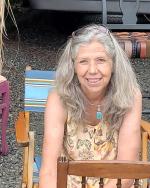 Weaving
1 Year
Teaching
on Lessonface
Sue divides her time between 3-dimensional and 2-dimensional work. She bounces back and forth between photography, web design and graphic design to seatweaving (chair caning, wicker repair, rush, splint, etc.) and basket weaving.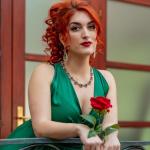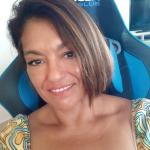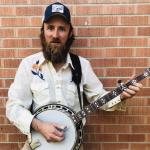 Want help finding your ideal teacher? Use our free matching service.
Fill out the quick form and teachers who fit your needs will be in touch.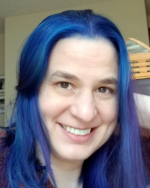 Fiber Arts, Needlework, Weaving...
2 Years
Teaching
on Lessonface
Jen has been a fiber addict since the early 2000s. Her background in mathematics heavily influences her love of pattern, and she strives to translate such "heavy" topics into understandable projects for all of her students. While she teaches weaving, spinning, and dyeing, she discovered her true passion of Japanese Temari in 2011, and soon began traveling around the east coast
Free trial lesson
Promotions available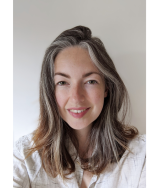 Weaving
1 Year
Teaching
on Lessonface
Sarah Ward is an Essex (UK)-based weaver, teacher, and environmental activist. The main focus of Sarah's work is to share knowledge through craft. She uses her woven work to advocate weaving as an art form in its own right, but also to raise awareness about waste, and the textile industry's impact on our planet and its inhabitants.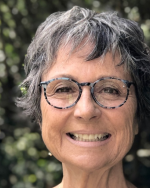 Weaving
1 Year
Teaching
on Lessonface
A weaver since 1998, Denise Kovnat has taught virtually and at conferences and guilds across the United States, Canada, and Australia. She focuses on parallel threadings, collapse techniques, painted warps, and deflected doubleweave. In 2022, she published a book on collapse techniques, Weaving Outside the Box: 12 Projects for Creating Dimensional Cloth. In addition to her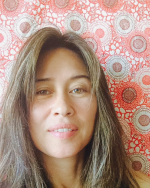 Weaving
Gigi Matthews is on the board of the Handweavers Guild of America with a focus on sustainability. She is a handspinner whose recent work uses reclaimed and recycled materials as well as rare breed (endangered) wool. As a herbalist she has a soft spot for plant fibers!Her keen interest in fibers and materials is a result of decades of world travel.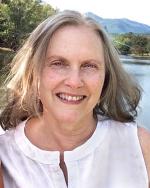 Weaving
3 Years
Teaching
on Lessonface
Beth began weaving in 1970. She is a student of Norman Kennedy, has had two extensive stays in Japan to study folk textiles, and holds an MFA in textiles from Georgia State University. A Folk School instructor since 1983, Beth currently lives in western North Carolina, where she weaves and teaches. She completed yoga teacher training through Asheville Yoga Center in 2011.
Upcoming Weaving classes and more related events
View all
Wed, Jan 10, 7:00 PM

,
+4 more
EST
Angela Schneider
Sun, Jan 14, 3:00 PM

,
+8 more
EST
Laura Berlage
Fri, Jan 19, 11:00 AM

,
+6 more
EST
Laura Berlage
Weaving
Robyn Spady was introduced to handweaving as a baby with her handwoven baby blanket woven by her great-grandmother. Inspired by her blankie, she learned to weave at a young age and has been weaving for over 50 years. She completed HGA's Certificate of Excellence in Handweaving (COE-W) in 2004 with the specialized study Loom-controlled Stitched Double Cloth.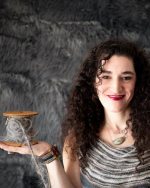 Spinning, Weaving, Maryland Sheep & Wool Festival
3 Years
Teaching
on Lessonface
Esther Rodgers is a full- time fiber artist from Mebane, NC. She is known for her creative art yarns and her unique fiber preparation, while constantly innovating her spinning techniques to create new textures. She is on the cutting edge in terms of yarn design. She loves to design and spin concept yarns from an inspiration and tell stories with her yarns.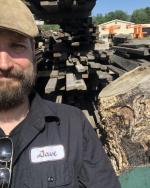 John C. Campbell Folk School, Weaving, Chair Seat Weaving
2 Years
Teaching
on Lessonface
I grew up near Chattanooga, TN, nailing boards together from an early age in my grandfather's woodshop. An ample supply of Legos kept me curious about how the universe was assembled. The love of patterns and design brought me to college pursuing a Mechanical Engineering degree and a fledgling beard. My student years ended, my beard was full and corporate life was disappointing.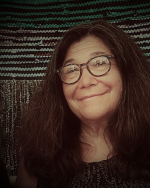 Weaving
1 Year
Teaching
on Lessonface
Mary Mandarino has a BS from Washington and Jefferson College, and 30+ years of weaving experience. As a member of the Weavers' Guild of Boston she currently serves as the Publicity and Social Media Chair. In the past, she has served as Treasurer, Special Workshop Program Chair, and Morning Workshop Chair.
More resources for Weaving education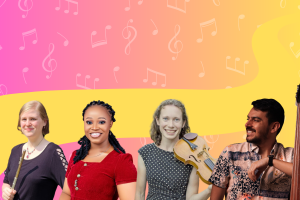 Hundreds of new students connect to the great teachers on Lessonface each month. If you're considering taking
On this blue moon, August 30, 2023, Lessonface turns 11 years old! A blue moon is the second full moon of two
We're very excited to be announcing three awesome group classes for September! Vocal Performance Precision