Find Your Ideal Acting Teacher for Live Lessons Online
Piano, Voice, Acting...
Vandi Lynnae Enzor is a highly skilled and experienced private instructor with a diverse music and performing arts background. With a passion for teaching and helping students achieve their goals, Vandi has established herself as an exceptional instructor in the industry.Starting at the young age of 12, Vandi studied music at Los Medanos in Antioch, California.
Opera, Classical Voice, Acting...
Hello! I am an elementary music teacher in Texas. I have been teaching private voice and acting lessons for over 10 years and have been in the public school system for 2 years. I have my bachelor degree is Choral Music Education from Ohio University. I have participated in professional workshops in New York City and Cincinnati Conservatory of music. I have been in, directed, music
Free trial lesson
Promotions available
Acoustic Guitar, Electric Guitar, Acting...
4 Years
Teaching
on Lessonface
Alison is a fun, experienced, and patient teacher. She has taught over 19,000 lessons in various instruments and voice to over 550 students in private lessons and small groups, in person and online. Her students range from age 3 through adults. Alison is the co-owner of Strand Studios in NJ.
Free trial lesson
Promotions available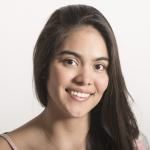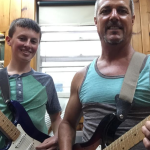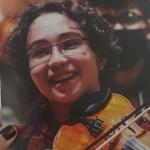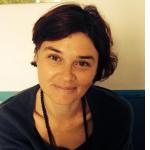 Want help finding your ideal teacher? Use our free matching service.
Fill out the quick form and teachers who fit your needs will be in touch.
Audition Prep for Actors, Self Taping for Actors, Acting
I'm an actor with over a decade of professional experience on tv, film, and stage. I've worked as a Series Regular on network tevlevison, played principal roles in studio and indpendent films, appeared Off-Broadway in both dramas and comedies, and won two Best Actor awards at film/tv festivals. Having worked from LA to NY and internationally, I am best known for my roles in Better
Country Voice, R&B Voice, Acting...
I'm a professional singer/actor in NYC, born and raised in the Pacific Northwest! I have been performing since I was a kid, starting out in film and then eventually moving to the stage (though I do both).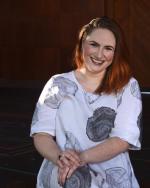 Opera, Classical Voice, Acting...
A recent graduate of the Metropolitan Opera's Lindemann Young Artist Development Program, contralto Megan Esther Grey is quickly gaining attention in roles large and small across the United States. She is currently a DMA student in Voice Performance and Literature at the University of North Texas and an active freelance performer across the nation. In 2021-2022, she returned
Upcoming Acting classes and more related events
View all
Sun, Dec 3, 8:00 AM

,
+10 more
EST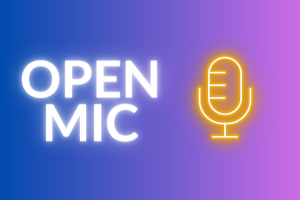 EST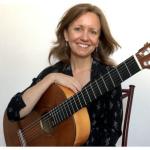 Leah Kruszewski
Sun, Feb 4, 2:00 PM

,
+2 more
EST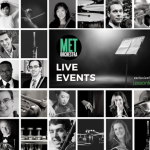 MET Orchestra