Beatboxing Lessons
Select as many filters as you would like.
All teachers on Lessonface are screened and vetted for online lessons. Please reach out with any questions or concerns. >>
Beatboxing
Paul Arnett, a.k.a. Subsonic. Is a beatboxer from Peterborough, England who has been beatboxing for 12 years, and teaching for 6 years.
He has battled and taken part in The UK Beatbox Championships 2010, 2012, 2013, 2015 and 2016 for the Solo and Team categories. 
$25.00 / 30 minutes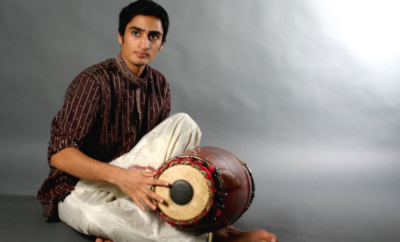 Beatboxing, Hand Drums, Mridangam, Carnatic
Acclaimed an "international mridangam performer" by USA Today and "pride of India" by India's leading newspaper, The Times of India, Dr. Rohan Krishnamurthy is considered a musical ambassador.
$30.00 / 30 minutes
Beatboxing, Jazz Voice, Song Writing, Voice
Sam Rogers is an international award-winning solo a cappella performer, finalist in the American Beatboxing Championships, professional educator/facilitator, experienced CircleSong leader, and Certified TaKeTiNa Rhythm Teacher.
$50.00 / 30 minutes