Find Your Ideal Beatboxing Teacher for Live Lessons Online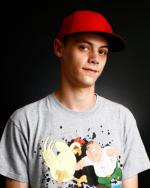 Beatboxing
8 Years
Teaching
on Lessonface
Half Price Lessons for Children ($35 per half hour is half price) - Parents/Guardians please message me so I can add you to the half-price price-list.I am currently running Free 15 Minute Trial Lessons!Lessonface Beatboxing Teacher Of The Year 2021 & 2022 Paul Arnett, a.k.a. Subsonic.
Free trial lesson
Promotions available
Beatboxing
3 Years
Teaching
on Lessonface
Hi there! I'm Michael a.k.a. Match, and I've been delivering high-energy beatbox performances for several years! I recently finished a seven-month stint in the beatbox and tap dance-infused show, Noiseboys (from the creators of Choir of Man) onboard Norwegian Cruise Line's newest vessel, the Prima. I hold a B.A. in Music with a concentration in Vocal Performance from Delaware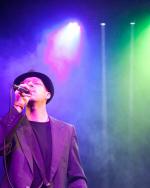 Beatboxing, Jazz Voice, Songwriting...
11 Years
Teaching
on Lessonface
Sam Rogers is an international award-winning solo a cappella performer, finalist in the American Beatboxing Championships, professional educator/facilitator, experienced CircleSong leader, and Certified TaKeTiNa Rhythm Teacher.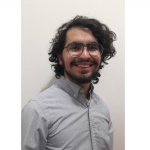 Want help finding your ideal teacher? Use our free matching service.
Fill out the quick form and teachers who fit your needs will be in touch.
Country Voice, R&B Voice, Beatboxing...
3 Years
Teaching
on Lessonface
Hi, my name is Gabriel Greenwood! I'm a Nashville-based vocalist, arranger, songwriter, and composer. As a professional vocal coach, I've worked with over 150 students. I combine my background as a music performer, scholar, and creator to provide students with a teaching program built for the current state of music.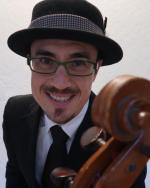 Acoustic Guitar, Keyboard, Beatboxing...
3 Years
Teaching
on Lessonface
Joey Chang has played cello and piano for 30 years and played guitar, studied beatboxing, and songwriting for 20 years. He has performed all over the world as a soloist, with ensembles and bands, and in theatrical productions. Specializing in improvisation and alternative styles such as rock, pop, and jazz, Mr. Chang has also studied classical cello. He is a graduate of the Berklee
Opera, Classical Voice, Beatboxing...
Hello! I am an elementary music teacher in Texas. I have been teaching private voice and acting lessons for over 10 years and have been in the public school system for 2 years. I have my bachelor degree is Choral Music Education from Ohio University. I have participated in professional workshops in New York City and Cincinnati Conservatory of music. I have been in, directed, music
Free trial lesson
Promotions available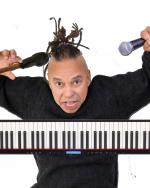 Keyboard, Jazz Piano, Beatboxing...
3 Years
Teaching
on Lessonface
ENGLISH- I'm beyond Musician (Keys, Voice and Percussion) -> Studio and Live Producer, Sound Technician, YouTuber, Teacher,poet, I work with Photoshop, Sony Vegas, Finale, Steinberg Cubase, Izotope Ozone (Mastering), Izotope RX8 ( audio restoration) among other programs ....- Founder of Zoá Radio, Web radio on the air for 3 years (July 2018).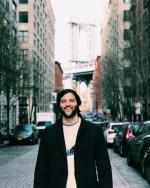 Beatboxing, Voice, Music Theory...
4 Years
Teaching
on Lessonface
My name is Mark Martin, and I'm a lifelong creative, performer, and noisemaker. I believe that art and creative expression is natural and necessary for everyone - it's one of the most important ways we can learn about the world and ourselves. One of the greatest things about beatboxing is that no two beatboxers are the same - we all have different bodies and different experiences
Upcoming Beatboxing classes and more related events
View all
Sun, Dec 3, 8:00 AM

,
+10 more
EST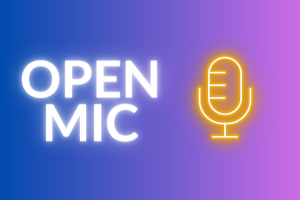 EST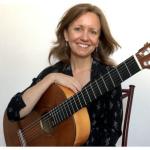 Leah Kruszewski
Sun, Feb 4, 2:00 PM

,
+2 more
EST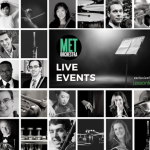 MET Orchestra