Find Your Ideal
Latin
Teacher for Live
Lessons Online
Latin
4 Years
Teaching
on Lessonface
Ed taught at the university level for close to a decade, and has substantial experience in designing and teaching courses on ancient languages, specifically Ancient Greek and Latin. His teaching experience also includes a wide variety of Classics courses, such the Greek and Latin roots of the English language, Greek and Roman mythology, and ancient literary classics in translation.
Free trial lesson
Promotions available
Latin
4 Years
Teaching
on Lessonface
I've taught Latin to students aged 10 to 75 over a span of 45 years in schools, colleges, and privately. I've always been passionate about other languages: although Latin is my first love, I've also studied Ancient Greek, Russian, French, German and Italian. I love sharing my interests with others and helping them to understand what knowing another language has to offer.
English, Latin, ESL
3 Years
Teaching
on Lessonface
My name is Monica. I have been teaching English as a Second Language to children and adults since 2015. I graduated from Bryn Mawr College with a Bachelor's degree in Latin. I also have an Art History Master's degree from Syracuse University. Welcome! I hope to meet you soon.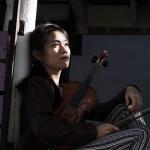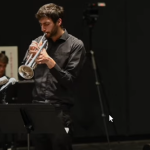 Want help finding your ideal teacher? Use our free matching service.
Fill out the quick form and teachers who fit your needs will be in touch.