Find Your Ideal Freestyle Rap Teacher for Live Lessons Online
Songwriting, Rap and Lyrics, Freestyle Rap...
2 Years
Teaching
on Lessonface
I am an Artist who uses the power of positivity and routine to connect with humans through music. Hip Hop and basketball saved my life. When I was 15 my Dad died in a plane crash. Music and sports were protective factors that gave me a positive place to give my time and energy. I've worked at a major label, played Division 1 basketball, freestyle rapped for 17 1/2 hours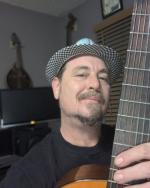 Acoustic Guitar, Electric Guitar, Freestyle Rap...
3 Years
Teaching
on Lessonface
Charles Watson is an American born a composer and international recording artist. Charles Watson has been performing guitar and music since the age of eight and has continued to perform at various functions such as fall rock concerts restaurants weddings events and local functions.
Free trial lesson
Promotions available
Rap and Lyrics, Freestyle Rap, Electronic Music Composition
1 Year
Teaching
on Lessonface
Eugene Diabour is a highly accomplished Rap Coach with an impressive track record in the music industry. With extensive experience working with a diverse range of artists, from upcoming talents to established professionals, Eugene has established himself as a go-to mentor for rap artists at all stages of their careers.
Want help finding your ideal teacher? Use our free matching service.
Fill out the quick form and teachers who fit your needs will be in touch.
Freestyle Rap, Stand Up Comedy
3 Years
Teaching
on Lessonface
Vincent Barnett is an American stand-up comedian. Vince is noted for his observational and self deprecating style of humor as well as his unique perspective on topical subjects. His brand of comedy appeals to all audiences. Actor/Comedian Kevin Hart is credited with introducing Barnett to Stand-up comedy.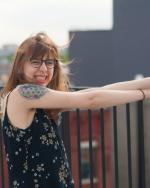 Jazz Voice, Songwriting, Freestyle Rap...
6 Years
Teaching
on Lessonface
I am a singer, songwriter, emcee, educator and life coach. I was singing before I could talk and began taking piano lessons at 5 years old. Coming from a long lineage of Jazz musicians, I have always had a deep appreciation for intuitive musicality and global community.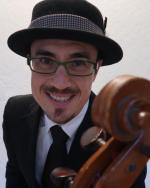 Acoustic Guitar, Keyboard, Freestyle Rap...
3 Years
Teaching
on Lessonface
Joey Chang has played cello and piano for 30 years and played guitar, studied beatboxing, and songwriting for 20 years. He has performed all over the world as a soloist, with ensembles and bands, and in theatrical productions. Specializing in improvisation and alternative styles such as rock, pop, and jazz, Mr. Chang has also studied classical cello. He is a graduate of the Berklee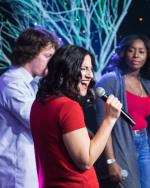 Improv, Freestyle Rap
8 Years
Teaching
on Lessonface
Rachel Rosenthal is an improv instructor and comedian with over 20 years of experience. She is also a free-style rapper.She has taught at numerous theaters and comedy schools, including Brooklyn Comedy Collective, Reckless Theatre, and The Peoples Improv Theatre in NYC, where she was awarded Teacher of the Year, for her work with beginner improv students.
Upcoming Freestyle Rap classes and more related events
View all
Sun, Dec 3, 8:00 AM

,
+10 more
EST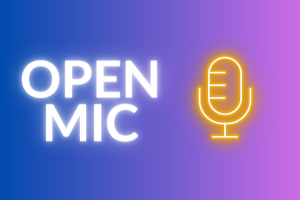 EST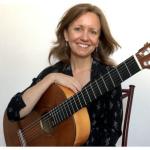 Leah Kruszewski
Sun, Feb 4, 2:00 PM

,
+2 more
EST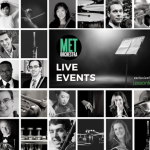 MET Orchestra