Find Your Ideal Audio Editing Teacher for Live Lessons Online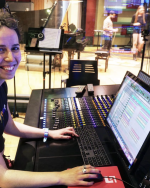 Ableton Live, General Mixing and Mastering, Audio Editing...
Arina Korenyu is a music producer, audio engineer & artist. Graduated as master in Music Production, Technology and Innovation from Berklee College of Music in 2023, she has overall 20+ years of music education, which also includes another master in Sound Studies from Berlin University of Arts. While being at Berklee she studied music production & sound design with
Free trial lesson
Promotions available
Ableton Live, Avid Pro Tools, Audio Editing...
3 Years
Teaching
on Lessonface
Ell is an American record producer, radio host, engineer, and DJ who is most well known for his time spent playing in the United States and Europe for concerts and tours with the likes of Afroman, ASAP Rocky, Big K.R.I.T., Curren$y, Danny Brown, J. Cole, Joey Bada$$, Juicy J, KRS-One, Logic, Slum Village, Talib Kweli, Twista, Wale, amongst others.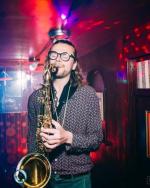 Flute, Saxophone, Audio Editing...
4 Years
Teaching
on Lessonface
Spencer Edgers is a multi-instrumentalist, composer and producer based in Seattle, WA. With an educational background in saxophone performance and film scoring, Spencer has explored many avenues of music-making, and teaches saxophone, flute, clarinet, piano, music theory, music composition, film scoring, and production in Logic Pro X.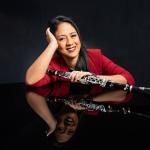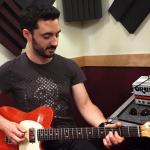 Want help finding your ideal teacher? Use our free matching service.
Fill out the quick form and teachers who fit your needs will be in touch.
Avid Pro Tools, General Mixing and Mastering, Audio Editing...
Hey! I'm a Berklee Master Graduate with over 10 years of experience in recording, mixing and mastering. Huge audio nerd who loves teaching and recently, I designed entire Digital Audio course for the University of Chile which I teach remotely. I work mostly on ProTools and use high level equipment for my classes and mixing work.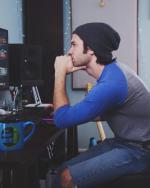 Acoustic Guitar, Electric Guitar, Audio Editing...
My name is Corey Bissell and I have been a Music Instructor for the better part of the last decade. I fell in love with studying music 20 years ago and I have spent the last 10 years performing and touring with my band Star Chamber. I have experienced the life of the gigging musician and spent countless hours in the studio mulling over the finer creative details of songwriting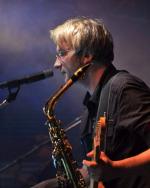 Acoustic Guitar, Electric Guitar, Audio Editing...
2 Years
Teaching
on Lessonface
I'm a former K-12 public schools band & orchestra teacher from Chicago area, who plays and teaches many instruments. I have a degree in Music Education, with clarinet performance minor. With a great deal of training and experience in classical music, I also have a lifetime of experience playing instruments and singing in rock bands. I can play all woodwind instruments, all brass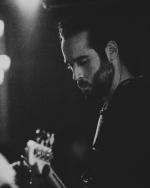 Bass Guitar, DAWs, Audio Editing...
Waitlist
3 Years
Teaching
on Lessonface
Bassist, bandleader and composer Eric Falter has been working professionally in the Boston and New York City area since 2010. He grew up listening to Motown and classic rock, both of which made him a fan of his first instrument, the guitar. In high school, Eric began studying the bass guitar at nearby music shop and fell in love with the instrument.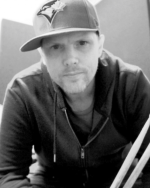 Bass Guitar, Rock Guitar, Audio Editing...
I cut my teeth drumming in speed-punk bands, acting/singing in a traveling theatre troupe, and eventually fronting an alt-rock band, for over a decade. I've worked on a number of albums for independent artists as a session musician, co-writer, producer, engineer, or mixer; often all of the above. I've also been awarded multiple federal and provincial arts grants for
Upcoming Audio Editing classes and more related events
View all
Sun, Dec 3, 8:00 AM

,
+10 more
EST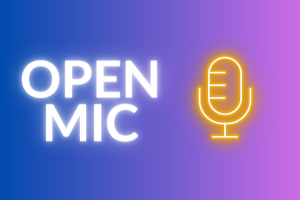 EST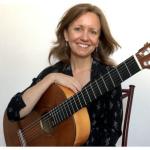 Leah Kruszewski
Sun, Feb 4, 2:00 PM

,
+2 more
EST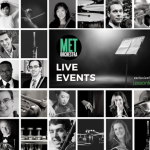 MET Orchestra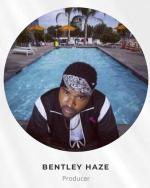 General Mixing and Mastering, Artist Development, Audio Editing...
With a career spanning over 15 years, I am a passionate music producer and audio engineering with a love for music that has driven my entire journey in the industry. Despite not having formal musical training, I embraced my creativity and honed my skills to become an award winning music producer. What truly motivates me as a music producer is the ability to inspire and uplift
Free trial lesson
Promotions available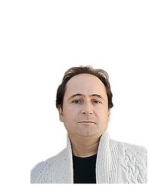 Songwriting, Composition, Audio Editing...
2 Years
Teaching
on Lessonface
I'm a musician, music composer, guitar player, music producer from Portugal, my experience goes from making music for, Solo Artists, Ads, Children's Plays, Soap Operas, National Tv, Movie Trailers, Background Music, Orchestral Music, Hybrid Orchestral, in several styles, Pop, Indie, Acoustic, Minimal, Sound Design, Sound Textures, Electronic, Sound Logos - Idents - Intros, and the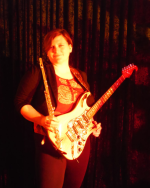 Acoustic Guitar, Electric Guitar, Audio Editing...
For over 31 years as a musician and 27 years as an educator for all grade levels and teachers alike, I have the experience of learning from my previous students and applying more efficient techniques to current and future ones. Much like my students, I work towards learning the most innovative techniques while foreseeing the trends of the future in music and education. Although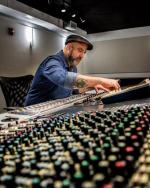 Avid Pro Tools, General Mixing and Mastering, Audio Editing...
5 Years
Teaching
on Lessonface
As one of the lead instructors at SAE NY for over 6 years, and with over 10,000 hours of classroom time, I have helped hundreds of students to perform professional level work and understand the changing needs of a technology-based industry.
More resources for Audio Editing education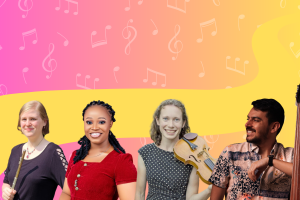 Hundreds of new students connect to the great teachers on Lessonface each month. If you're considering taking
On this blue moon, August 30, 2023, Lessonface turns 11 years old! A blue moon is the second full moon of two
We're very excited to be announcing three awesome group classes for September! Vocal Performance Precision