Find Your Ideal Drums Teacher for Live Lessons Online
Drums
4 Years
Teaching
on Lessonface
Drummer Howard Alper has long encompassed in his music the myriad experiences and influences of growing up in his native Brooklyn, NYC. At the age of 16, Howard started to study drum set and quickly began playing in local bands. An appreciation of Rock, Hip-Hop and Funk led to Howard getting his first break when he began playing with NYC Funk/Rock legends D'TRIPP.
Free trial lesson
Promotions available
Drums, Bongo, Conga...
6 Years
Teaching
on Lessonface
Keisel Jiménez Leyva is one of the most in-demand percussionists in Cuba. Born in 1983 in Camagüey, Jiménez worked as a session musician as well as live performer and is especially known for his work with Alexander Abreu y su Havana d'Primera.
Drums
3 Years
Teaching
on Lessonface
Zebulun spent ten years and did thousands of shows with Blue Man Group in Chicago and New York as well as live broadcasts for all the major local television affiliates (ABC, CBS, NBC, WGN, Fox).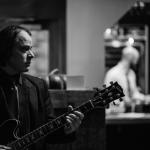 Want help finding your ideal teacher? Use our free matching service.
Fill out the quick form and teachers who fit your needs will be in touch.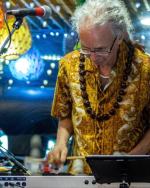 Jazz Piano, Drums, Piano...
4 Years
Teaching
on Lessonface
Thomas Mackay - Vibraphonist, Drummer Composer, Educator" Thomas owes an obvious debt to the great Bobby Hutcherson. With a clear tone, strong chops and good ideas he is also reminiscent of modern vibes masters Bryan Carrott and Joe Locke.A fine debut from a fellow Oregonian.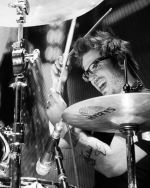 Drums
3 Years
Teaching
on Lessonface
Hello! I'm Drew Steen and I love to play and teach drums! I'm mostly a touring drummer but have been a teacher when I'm off the road. I started playing drums at the age of 12 and have been playing for 22 years. I grew up in Nebraska and immediately after high school moved to Los Angeles to play drums professionally. I lived in the Los Angeles area for 15 years and recently
Drums
4 Years
Teaching
on Lessonface
I am a Los Angeles-based session and live drummer who also teaches at The University of Redlands, Cal Poly Pomona and (Musicians Institute). I perform clinics and masterclasses around the globe for DW Drums, Zildjian Cymbals, Vic Firth Sticks and Remo Heads. I play and teach ALL styles of music.
Drums, Percussion
3 Years
Teaching
on Lessonface
Hello! I'm a highly experienced pro drummer, music educator, and music producer, and I value the opportunity to teach music and pass along the knowledge of a musical lifetime. Connecting with my students, watching them overcome challenges, and developing the ability to express themselves artistically is the most meaningful thing that can happen for a teacher.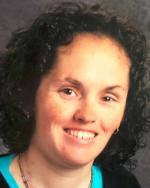 Acoustic Guitar, Drums, Piano
6 Years
Teaching
on Lessonface
Marisa has been teaching private lessons since 2008 and is currently available to teach lessons online. Marisa received her training at Clarke College in 2008 where she received a degree in Music Education with an emphasis in percussion. Marisa teaches percussion, piano and guitar students and looks forward to helping new students achieve their goals.
Upcoming Drums classes and more related events
View all
Sat, Jan 6, 1:00 PM

,
+2 more
EST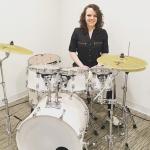 Lindsay Artkop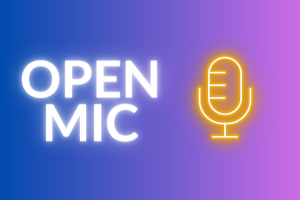 EST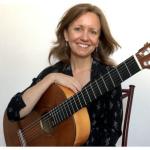 Leah Kruszewski
Sun, Feb 4, 2:00 PM

,
+2 more
EST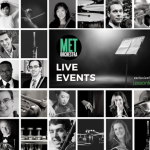 MET Orchestra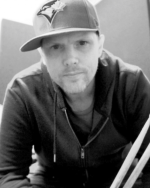 Bass Guitar, Rock Guitar, Drums...
1 Year
Teaching
on Lessonface
I cut my teeth drumming in speed-punk bands, acting/singing in a traveling theatre troupe, and eventually fronting an alt-rock band, for over a decade. I've worked on a number of albums for independent artists as a session musician, co-writer, producer, engineer, or mixer; often all of the above. I've also been awarded multiple federal and provincial arts grants for
More resources for Drums education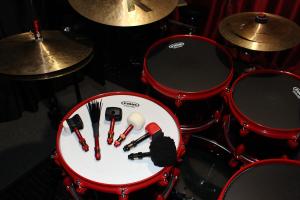 Lindsay Artkop is a professional musician and educator who teaches Drums lessons online and Percussion lessons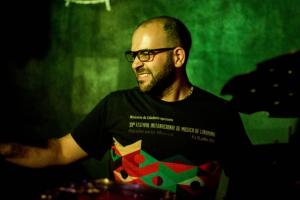 Pierre Luc Lalonde is a versatile musician specializing in funk, blues, pop/rock, and jazz/instrumental music.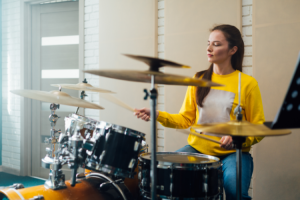 Lindsay Artkop is a professional musician and educator who teaches Drums lessons online and Percussion lessons