Freestyle Flatfoot Clogging
About Freestyle Flatfoot Clogging
Join a renowned dancer for this exciting and innovative class on Freestyle Flatfoot Clogging, a traditional form of Appalachian step-dance with fascinating African, Celtic/Anglo, European, and Native American roots.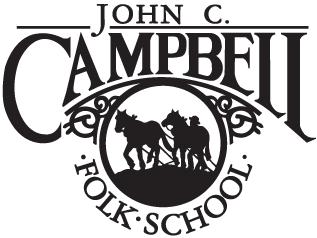 Learn the basic dance form in 4 weeks from an instructor who has joyfully and successfully taught other dancers online. You'll also spend time viewing short video clips of clogging and related percussive dance forms around the world. Thrilling!
This class is presented in collaboration with the John C. Campbell Folk School & is limited to 30 students. There will be an optional Orientation and Closing Ceremony hosted from the Folk School campus that students can attend online.
---
Class Materials Needed
Students need: tap shoes or shoes with hard soles that slide well, comfortable and supportive clothing suitable for exercise, a hard surface--floor or board--to dance on.
When
The class will meet for four weekly 120-min live online sessions at 6 pm ET | 3 pm PT | 23:00 UTC on the schedule below. The first session is on March 3.
(Convert to my time zone)
Enrolled students receive 30-day access to the video recordings of the classes.
Freestyle Flatfoot Clogging
How It Works
Students can connect to the online platform using a tablet or computer with reliable internet. To actively participate online students also need a webcam with microphone. Class enrollments may be cancelled for full refund up to five days before the class start date.
From Warren, Rhode Island, award-winning musician, vocalist, writer, public radio commentator, and dancer, Aubrey Atwater presents captivating programs of folk music, dance, and spoken word. Aubrey is in great demand for performances and classes and has performed throughout the United States as well as England, Ireland, and Canada. She sings and plays the mountain dulcimer, old-time banjo, guitar, mandolin, and Irish tin whistle, and thrills audiences with her highly percussive clogging. In a scholarly, yet humorous way, Aubrey conveys the heritage behind traditional folk music and dance, showing a deep passion and understanding of folk history and its key players. Part of the acclaimed duo ...
About the John C. Campbell Folk School & Lessonface
For 95 years, the Folk School has transformed lives, and brought people together in a nurturing environment for experiences in learning and community life that spark self-discovery. Since 2013, Lessonface has connected more than 10,000 students with over 1800 great teachers for live music, language, and arts lessons online, delivering on our mission to help students achieve their goals while treating teachers equitably.