Find Your Ideal Chair Seat Weaving Teacher for Live Lessons Online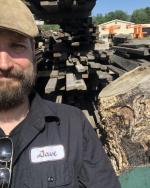 John C. Campbell Folk School, Weaving, Chair Seat Weaving
2 Years
Teaching
on Lessonface
I grew up near Chattanooga, TN, nailing boards together from an early age in my grandfather's woodshop. An ample supply of Legos kept me curious about how the universe was assembled. The love of patterns and design brought me to college pursuing a Mechanical Engineering degree and a fledgling beard. My student years ended, my beard was full and corporate life was disappointing.
John C. Campbell Folk School, Chair Seat Weaving
2 Years
Teaching
on Lessonface
Brandy Clements and Dave Klingler run the nation's only chair caning school & museum, Silver River Center for Chair Caning, in Asheville, NC. With over 5,000 chairs woven between the two of them, they are considered experts in their field. They teach both in-person and online at the shop in the River Arts District, as well as on location at JCCFS, Arrowmont, and Penland.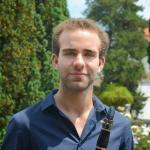 Want help finding your ideal teacher? Use our free matching service.
Fill out the quick form and teachers who fit your needs will be in touch.