Lessonface for Kids

Find your ideal teacher for fun, encouraging, enrichment lessons of music and more.
Music, languages, & the arts — join live, online private lessons or group classes for kids from the comfort of home!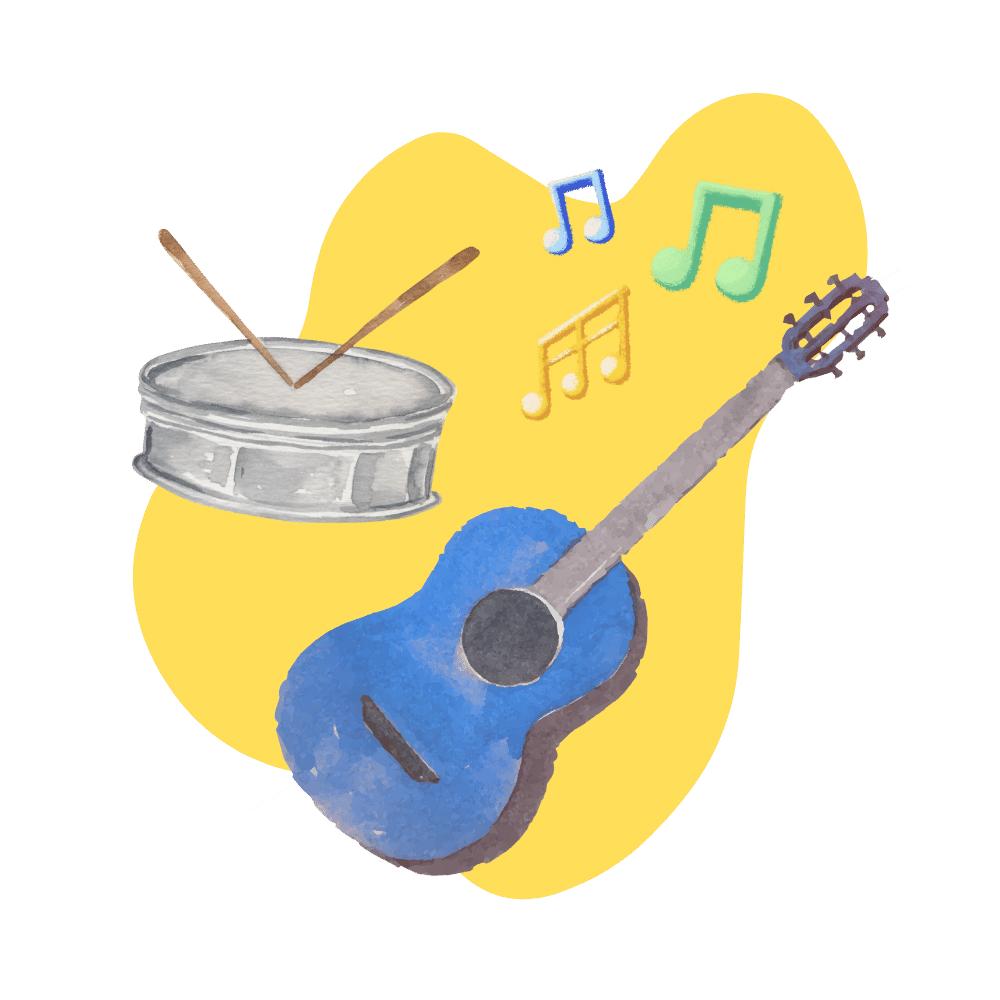 From members of major orchestras, graduates of top conservatories, to stars - you can find great, vetted, reviewed teachers covering over 200 subjects for your child on Lessonface: from piano, to violin, to voice, to the rest of the orchestra, and even language, dance, and arts lessons. Whether you're just getting ready started, or you've got an experienced student on your hands, we are confident you can find the ideal, motivating mentor so your student can grow their creative skills.
Scroll down to learn more about our kid-friendly features and parent accounts.
What Parents Are Saying:
Parents love Lessonface. We've added some parental feedback to this page so you can see what other parents have to say. With over 10,000 5-star reviews, you'll find more reviews from parents all across Lessonface.
Lessonface delivered more than just online sessions, it connected thousands of talented people through the pandemic times, and built many bridges into the future of art. For my daughter it was essential having her lessons with one of the best musicians around, and pursuing her dreams.
- Marina, Parent of violin student
Find a Kid-Friendly Teacher
It's easy; when you're searching for lessons, simply select the "Teaches Kids" checkbox to get a list of great teachers who work with kids!
Get Involved
As with any new interpersonal setting, we encourage you to check it out for yourself — it's easy to attend lessons with your child, either by being in the same room or joining from another device.
Manage Lessons
Multiple learners? No problem. With a parent account you can manage multiple lesson-takers from one central hub while keeping names and assignments straight.
Ross is an awesome teacher! We are so happy he is very very good and kind with kids so highly recommend! A++++ and thank you very much!
- Marc C., Parent of guitar student
Parental Features
With a parent account, all lesson bookings, reminders, and message notifications will be emailed to both the parent and their associated child account. You can rest easy knowing that you'll have a copy of your child's activity on Lessonface.

Learn more about our privacy policy and safety precautions here.
Have more questions? Learn how Lessonface works and ask us anything by joining us at a live open house. We hope to see you there!
My daughter loves working with Jenessa! She is professional, kind, and talented! This is the second time my daughter has taken voice lessons, and there is no comparison between the two instructors. We think she is wonderful:))).
- Jenny B., Parent of voice student
Performance Opportunities
We love recitals at Lessonface! Not only do recitals give opportunities to students to watch them grow, but participating in recitals is often highly motivating to students and helps with setting goals and seeing progress.
Celebrate Achievement
We love to celebrate the accomplishments of our students! Watch what 6-year-old Evangeline achieved in just five months of studying violin with her Lessonface teacher, or catch our 2021 End of Year Recital highlights.
My son has been taking beatboxing lessons from Paul Arnett for about six months now. He has learned so much about so many different styles, and he really enjoys it! He always looks forward to his lessons. We truly appreciate Paul personally and professionally.
- Paige H. Parent of beatboxing student
Free Resources
Lessonface teachers have created some free learning resources to help you get started.
About Lessonface
Lessonface has been connecting students with great teachers for live online lessons and classes since 2012. We have hosted tens of thousands of music, language, and lately arts classes and lessons and collected over ten thousand 5-star reviews.
My 8-yo daughter and I have both been taking lessons with Rachel for the last 10 months. She is equally talented at teaching children beginners in creative ways for guitar and piano, and teaching adults guitar and music theory. We both look forward to our time with Rachel each week, and are loving how much progress we've made in our musical journeys. We've become very fond of the Lessonface platform, and have tried out several other classes as well. I've happily recommended it to friends looking for music lessons or to explore their class offerings.