Find Your Ideal
Harpsichord
Teacher for Live
Lessons Online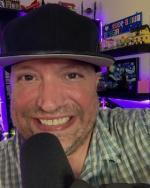 Keyboard, Jazz Piano, Harpsichord...
I am a pianist/multi-instrumentalist, teacher, composer, and lifelong musician, with a diverse career spanning almost two decades. I love bringing arts and music to the community, both in performing and education. As a freelance keys player, I record and play live for-hire as needed by project and producer. After college, I toured and performed professionally w various bands (
Keyboard, Jazz Piano, Harpsichord...
4 Years
Teaching
on Lessonface
Welcome to my world of music! I'm Dr. Bohdan Syroyid, a dedicated and passionate music educator, composer, and pianist. With over a decade of experience, I am thrilled to share my passion for music with students from all over the world. Through my online music lessons, I aim to inspire and guide aspiring musicians in their musical journeys, helping them unleash their creative
Free trial lesson
Promotions available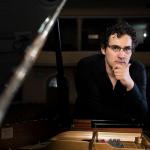 Want help finding your ideal teacher? Use our free matching service.
Fill out the quick form and teachers who fit your needs will be in touch.