Karaoke Party!
About Karaoke Party!
Welcome to the karaoke party for all skill levels! This is a safe space for everyone to enjoy making music while practicing our vocal techniques.
Don't know what to sing? Don't worry, I have a lot of tracks to choose from, but don't let that limit you! Feel free to recommend something to me in advance so that I can have the track prepared for the party.
If you would like to practice your song beforehand, you are welcome to sign up for a free 15 minute lesson with me to polish it up before sharing with everyone else!
In order for this to go as smoothly as possible, please be on your computer (and have the audio settings set to "low background noise suppression") and then use another device to play your track so that you can sing along. I will review this before we start the party, too!
This class is limited to 40 students.
Class Goals
Goal #1: To meet other people who are learning to sing on Lessonface.
Goal #2: To practice performing in front of others and gain more confidence in singing.
Goal #3: To make some joyful noise!
Skill Level
All skill levels

---
Contact the Teacher
Send a direct message from the teacher's profile page with any questions you might have about the class.
---
When
Single session on Sunday, October 1, at 3 pm ET | 12 pm PT | 19:00 UTC.
Enrolled students receive lifetime access to the video recording of the class.
How It Works
Enroll above to save your spot in the class. Lessonface will send you a confirmation right away, and a Zoom link 24 hours before each session's start time. You can log into your Lessonface dashboard to access class materials, communicate with your instructor, join the live Zoom session, and access the class recordings and chat transcript afterward. Contact us with any questions. This class, and all lessons and classes on Lessonface, are covered by the Lessonface Guarantee.
---
Students Say
⭐⭐⭐⭐⭐
Brooke M. on December 18, 2022
Class: Holiday Karaoke Party!

I wasn't able to join live, but I watched the recording and it looked like so much fun!! I would definitely join a future karaoke party!!! ??
---
⭐⭐⭐⭐⭐
Kyle L.
on December 17, 2022
Class:
Holiday Karaoke Party!
Great way to drum up a little holiday cheer and practice performing in front of an audience! Haven't been able to perform in forever, and the Holiday Karaoke Party was a no-stress way to get back into singing. Online format makes it easy to make the audience disappear (minimize the window!) so you don't feel like all eyes are on you. Really helps with the nerves and getting more comfortable performing again. Looking forward to the next one!
---
⭐⭐⭐⭐⭐
Ryan E.
on December 17, 2022
Class:
Holiday Karaoke Party!
Fantastic! Thanks for putting this together.
---
⭐️⭐️⭐️⭐️⭐️
Michelle
on February 24, 2021
Class:
Stage Presence: How to Manage Performance Anxiety for All Instruments
thank you great class.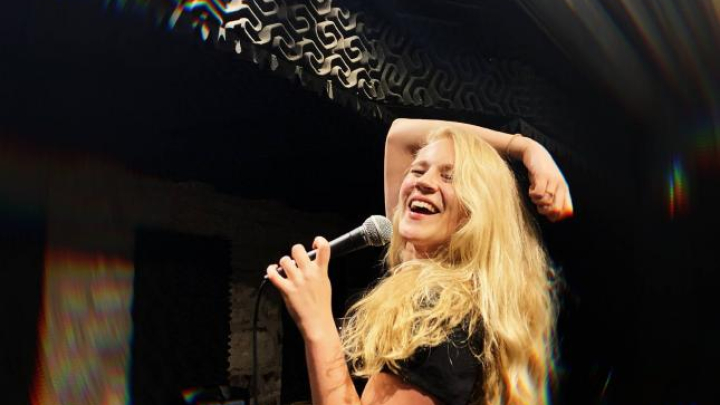 Hello, my name is Aubrey and I am an opera singer! I have performed in Austria, Italy, Australia, Croatia, and even at Carnegie Hall, and received two musical degrees from Northwestern University, and am pursuing my Master's from the University of Hawaii at Mānoa. I provide high-quality, fun, and effective online voice lessons from the comfort of your own home during times that work best for you with over 8 years of experience as a music educator. I have been the lead vocal instructor at Altered Stage, Stonegrove Guitar, Flatts and Sharpe, and Guitar Center.
From metal screaming to Mozart arias, I have studied a wide array of genres, but my real focus is making sure that every...
About Lessonface, PBC
Lessonface's mission is to help students achieve their goals while treating teachers equitably. Since 2012, we've hosted more than 30,000 students and 2,500 teachers for live music, language, and arts lessons and classes online.