Group Guitar Class for Women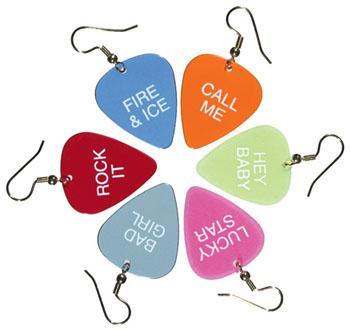 COURSE DESCRIPTION
This is a fun beginner to intermediate guitar course that'll cover everything to get you playing and confident, whether you are a complete beginner, or someone in need of reviewing the basics. Learn: new rhythms, fretboard theory, song structures, extended chords, harmony, scales, lead or rhythm playing, and proper practicing techniques. All materials provided.This four session course with guitar player and educator Sara Landeau is open to all ages, and will start at a beginner level. 
---
ABOUT SARA LANDEAU
I'm a full time private music instructor and a musician signed to Hardly Art (Sub Pop). My teaching style is positive and encouraging, often technical, and always supportive. I love to work with students in all styles and genres. I can help you realize your potential as a musician and accomplish your musical aspirations. Beginners welcome, with specialization in adults learning an instrument for the first time. Intermediate to advanced students hoping to strengthen their skills, boost confidence, refine their technique, or just to restore practice discipline are encouraged.
ENROLLMENT INFORMATION
You may attend the upcoming classes in-person, at the Lessonface studios at 451 West St., NYC, or online. You can stream the past classes. Choose your preference when you enroll. All enrolled students will be able to watch the series' recordings. 
---
WHEN
Upcoming classes are 4 Tuesdays from 8-9:30 pm ET | March 27, April 3, 10, and 17. You can also sign up to stream the past classes from February 2018 from the enrollment options above.
---
LEVEL
Beginner through intermediate level guitarists, ages 16 and up.
---
HOW IT WORKS
This class will be taught from the Lessonface studio in the West Village of Manhattan to an in-studio and live online audience. Students are able to attend by physically coming into the studio OR by joining over the Lessonface high performing video conference platform. The class is covered by the Lessonface Guarantee - let us know if you are not satisfied for any reason within two days of the first class and we will refund your tuition in full.