Strings & Things Camp - Let's Pluck, Strum, and Sing!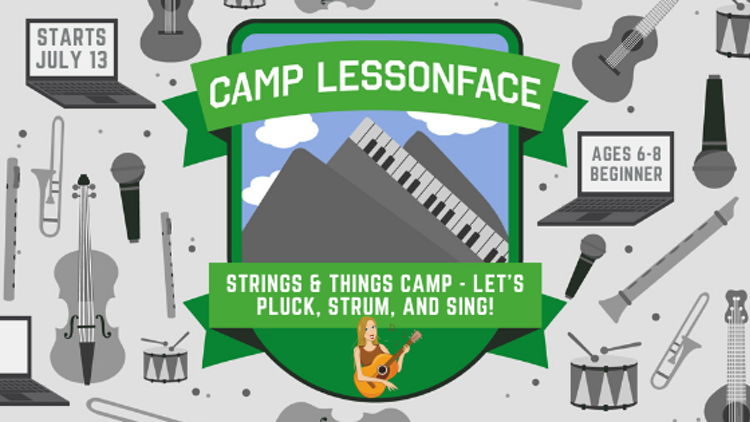 In this camp, children will participate in a well-rounded musical programme comprising 3 different types of activities: singing, developing general musical skills through rhythm-based exercises and ukulele playing experiences such as strumming and plucking a few chords. Even though having a ukulele would be ideal, you will still be able to sing along and clap without one. If you have it, please bring it to all lessons.
---
Click below to view the camp program and needed materials.
---
Camp Schedule
This camp starts July 13 and will meet thrice a week on the following schedule:
Mondays, Wednesdays, and Fridays, at 12 pm EDT | 9 am PDT | 16:00 UTC
July 13, 15, 17, 20, 22, and 24
Each camp day campers will meet for two 45-minute sessions with their counselors and fellow campers with a 10-minute break between parts. Campers can also attend other activities on Lessonface that will be just for campers, including a talent show.
---
Age Range and Skill Level
Kids 6-8, Beginner
Camps have sliding scale enrollment options. Choose your pricing level from the following:
• Suggested per student:$129
• Minimum per student: $59
• Buy one, give one: $179 to cover yourself and a friend, or sponsor another student
• Apply for a free, sponsored seat by filling out this short form
By enrolling for the price you can afford, you can make music education more accessible for others. Learn more about how Lessonface Camps work here.
---
How It Works
Students can connect to the online platform using a tablet or computer with reliable internet. To actively participate online students also need a webcam with microphone. This camp is capped at 10 students. The camp is covered by the Lessonface Guarantee. 
---
Signed up already? Click
here
.
---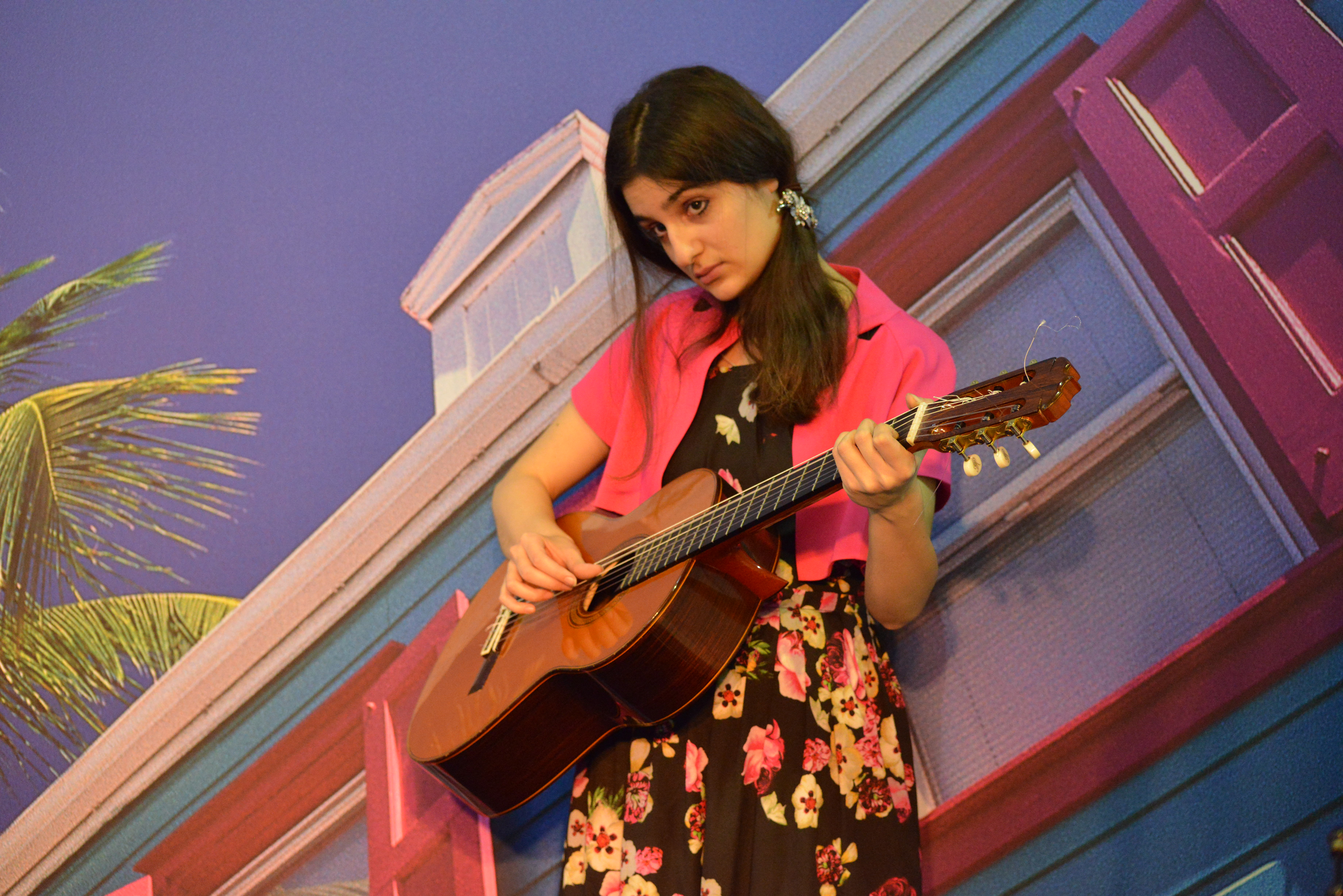 ABOUT COSTANZA CASULLO
Hello I'm Costanza! I have been playing classical guitar since I was 10 years old. I then started playing the ukulele and composing music in high school. I am originally from Italy but I studied abroad, gaining my undergraduate degree in Classical Guitar Performance at the Guildhall School of Music & Drama in London and the Professional Master of Education at Trinity College in Dublin. This means that whilst I trained as a concert artist, my expertise extends to pedagogy and effective teaching strategies. I particularly enjoy teaching children and finding new creative ways to communicate my passion for music.
---
Students Say
Costanza is a very professional young lady who is passionate about music and gifted at teaching. My 12 year old really enjoys lessons with her and looks forward to learning from her. Her class is a bright spot in our day - and helps strengthen a love of music.
— Millicent
Teacher was excellent, well prepared and professional.
— Angel A.
---
About Lessonface, PBC
Since 2013, Lessonface has connected more than 10,000 students with over 1000 great teachers for live music & language lessons online, delivering on our mission to help students achieve their goals while treating teachers equitably.
Join us for a summer of musical fun!
---
RELATED