Beginning Woodwinds - Basics Boot Camp
Are you just getting started or need a refresher from the time lost at school?! In this camp, the campers will be given and taken through woodwind technique exercises and songs to help the develop their technique so they can be even more ready when social distancing ends!
The students will go through woodwind specific playing and breathing exercises and songs that will help them work on the technique and faster fingerings that woodwind players are challenged with at a young age.
This camp is geared for beginners and young players with less than 1 to 2 years of playing.
Materials needed: woodwind instrument (all woodwinds are welcome!). All other materials will be provided.
---
Camp Schedule
This camp starts Monday, July 27, and will meet thrice a week for two weeks on the following schedule:
Mondays, Wednesdays, and Fridays, at 2 pm EDT | 11 am PDT | 6 pm UTC
July 27, 29, 31, August 3, 5, and 7
Each camp day campers will meet for two 45-minute sessions with their counselors and fellow campers with a 10-minute break between parts. Campers can also attend other activities on Lessonface that will be just for campers, including a talent show!
---
Age Range and Skill Level
Kids 8-12, Beginner
For students under 10, teacher Luke Fleisher would first like to schedule a free 15-min consultation. To schedule it, click the green "Book a Lesson" button on Luke's Lessonface profile and choose the free 15-min option or send a message to Luke to coordinate time.
---
Camps have sliding scale enrollment options. Choose your pricing level from the following:
• Suggested per student:$129
• Minimum per student: $59
• Buy one, give one: $179 to cover yourself and a friend, or sponsor another student
• Apply for a free, sponsored seat by filling out this short form
By enrolling for the price you can afford, you can make music education more accessible for others. Learn more about how Lessonface Camps work here.
---
How It Works
Students can connect to the online platform using a tablet or computer with reliable internet. To actively participate online students also need a webcam with microphone. This camp is capped at 50 students. The camp is covered by the Lessonface Guarantee. 
---
Signed up already? Click
here
.
---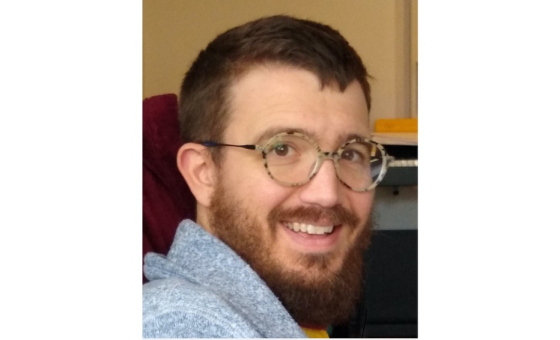 About Luke Fleisher
I am a veteran music teacher of 13 years in public school. I currently teach in southern llinois. My expertise is with beginning music students and into high school. I specialize in clarinet, flute, and saxophone. I also have extensive experience teaching beginning trumpet, trombone, and baritone. I received my Bachelors in Music Education from Southern Illinois University-Carbondale in 2007.
---
Students Say
The lesson was very well put together to fit my needs and goals, and he is very nice a encouraging.
— Aiden M.
Luke is great with my 10-year-old, My son really enjoys learning from him.
— David C.
---
About Lessonface, PBC
Since 2013, Lessonface has connected more than 10,000 students with over 1000 great teachers for live music & language lessons online, delivering on our mission to help students achieve their goals while treating teachers equitably.
Join us for a summer of musical fun!
---
RELATED