A Global Concert at Lessonface: Metaphora Intangibile with Celina Charlier and Fabio Pellegatti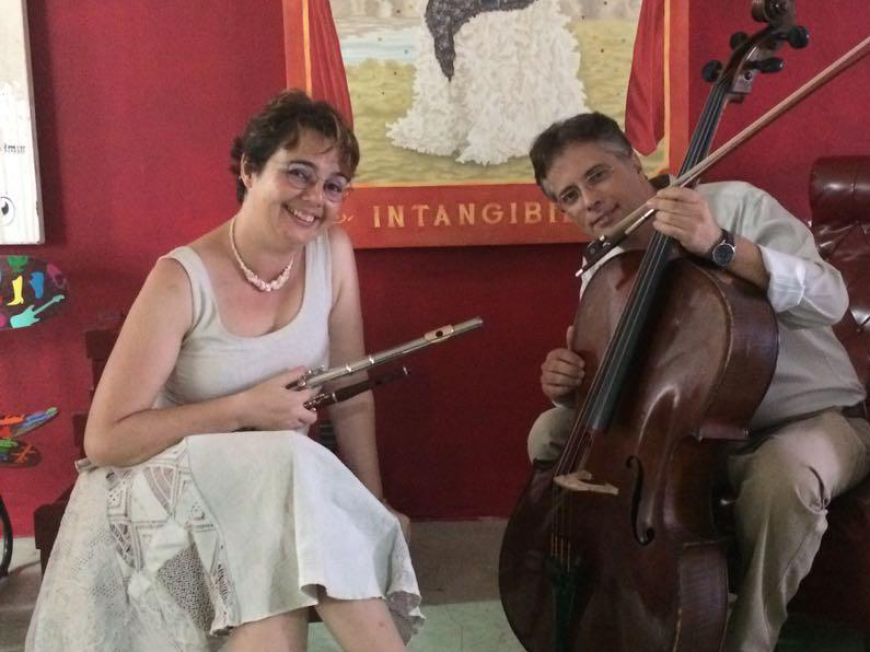 Celina Charlier, flute, and Fábio Pellegatti, cello, are performing at the Lessonface studio on November 3 for their concert entitled Metaphora Intangibile! We invite you to join us, either online or here at our studio in the West Village!
Join the Metaphora Intangibile!
We at Lessonface have been thrilled to be working with Ms Charlier since this spring, when we first made her acquaintance. A truly global force for flute, she taught for 16 years at New York University, and put together from scratch the entire music program for NYU Abu Dhabi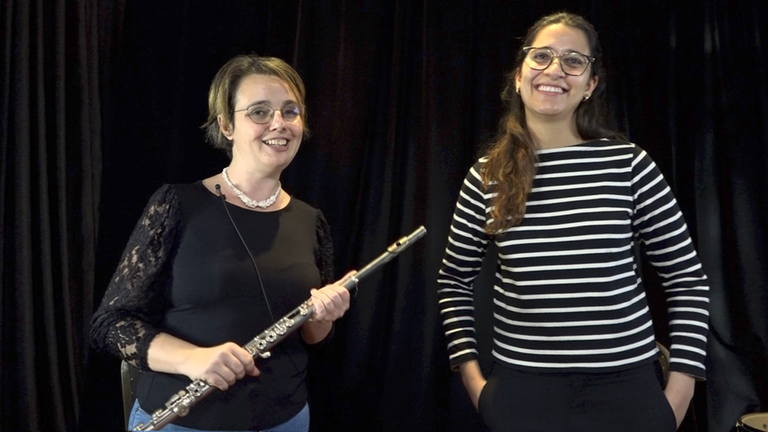 . Upon returning from the project to NYC, she came to Lessonface, made some excellent tutorial videos with some of her excellent students, and then headed off again to Brazil. She's now back in NYC, and we are so honored to host this concert with her!
As befits a jetsetting music educator, Ms Charlier has started teaching on Lessonface. You can view her teaching profile, send her a message, and book lessons here. 
If you are just getting started with flute, you may instead find that Celina's Introduction to Flute video-based course is more to your liking. Watch as she demonstrates the basics of the flute with her student Barbara (pictured to right). Sign up for the Introduction to Flute course here.