Texture in Double-knitting with Alasdair Post-Quinn
About Texture in Double-knitting with Alasdair Post-Quinn
Do you love the reversible fabric of double-knitting but want something more than endless stockinette? Not quite ready for double-knit cables or lace? Add some intrigue with double-knit textures! Add purls to your reversible repertoire to expand the possibilities available to you. In a small swatch, you'll learn a few interesting ways to add texture to your double-knitting, and the pros and cons of each. As with most of my other workshops, you'll also learn a really clean double-knit selvedge and a bind-off that mirrors the cast-on.
This Fiber Arts Seminar is offered as part of the Maryland Sheep and Wool Festival 2023 Virtual Winterfest and is limited to 20 students.
---
Class Materials Fee
None
---
Materials, Equipment, and Supplies the Student Must Bring to Class
2 solid colors (one light, one darker) of plain yarn in the DK to worsted weight range and a pair of straight or circular needles in the size you would normally use for your chosen yarn.
---
Homework
Before the class, please download the homework page at https://double-knitting.com/texturedkhw and follow the instructions.
Skill Level
Intermediate/advanced. You should be comfortable with modern (two colors at once) double-knitting from recent experience. The homework below will help to refresh you if you are rusty. You should also be comfortable following knitting charts.
Pre-requisite: Introduction to Double-knitting or equivalent.

---
Contact the Teacher
Send a direct message from the teacher's profile page with any questions you might have about the class.
---
When
Single session on Sunday, January 29, at 7 pm ET | 4 pm PT.
Texture in Double-knitting with Alasdair Post-Quinn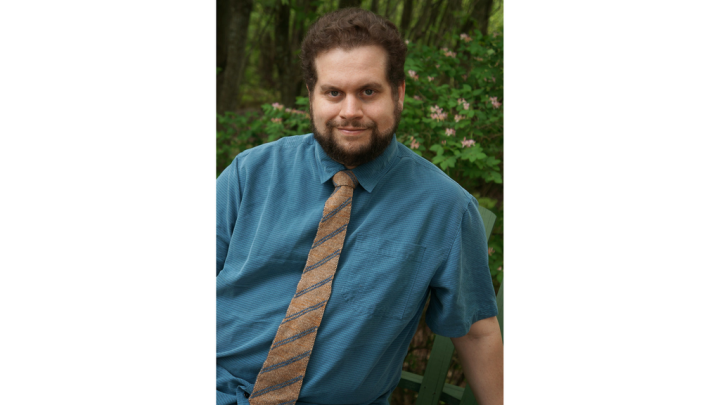 Alasdair Post-Quinn, author of "Extreme Double-knitting," "Double or Nothing," and a handful of standalone patterns, has been working to push the boundaries of double-knitting since 2003. He lives in Cambridge, MA; aside from his self-published books and patterns, he frequently teaches live and virtual workshops for all levels of double-knitting experience. For more info, please visit double-knitting.com.
---
How It Works
Register and enroll above. Enrollment is not complete until payment is made on the next page, by credit card or Paypal via our secure platform. Enrolled students will receive an immediate email confirmation of enrollment, and on the day before the seminar, a reminder with Zoom link to join the class via email. Students will also be able to join the Zoom sessions from their Lessonface dashboard. Students can connect to Zoom using a tablet or computer with reliable internet. To actively participate online students also need a webcam with microphone.
---
About Lessonface, PBC & the Maryland Sheep and Wool Festival
Lessonface's mission is to help students achieve their goals while treating teachers equitably. Since 2012, we've hosted more than 30,000 students and 2,000 teachers for live music, language, and arts lessons and classes online. We've hosted the Maryland Sheep and Wool Festival's virtual fiber arts seminars since 2021, and are very happy to be hosting these seminars for the second annual Winterfest January 28-29, 2023.